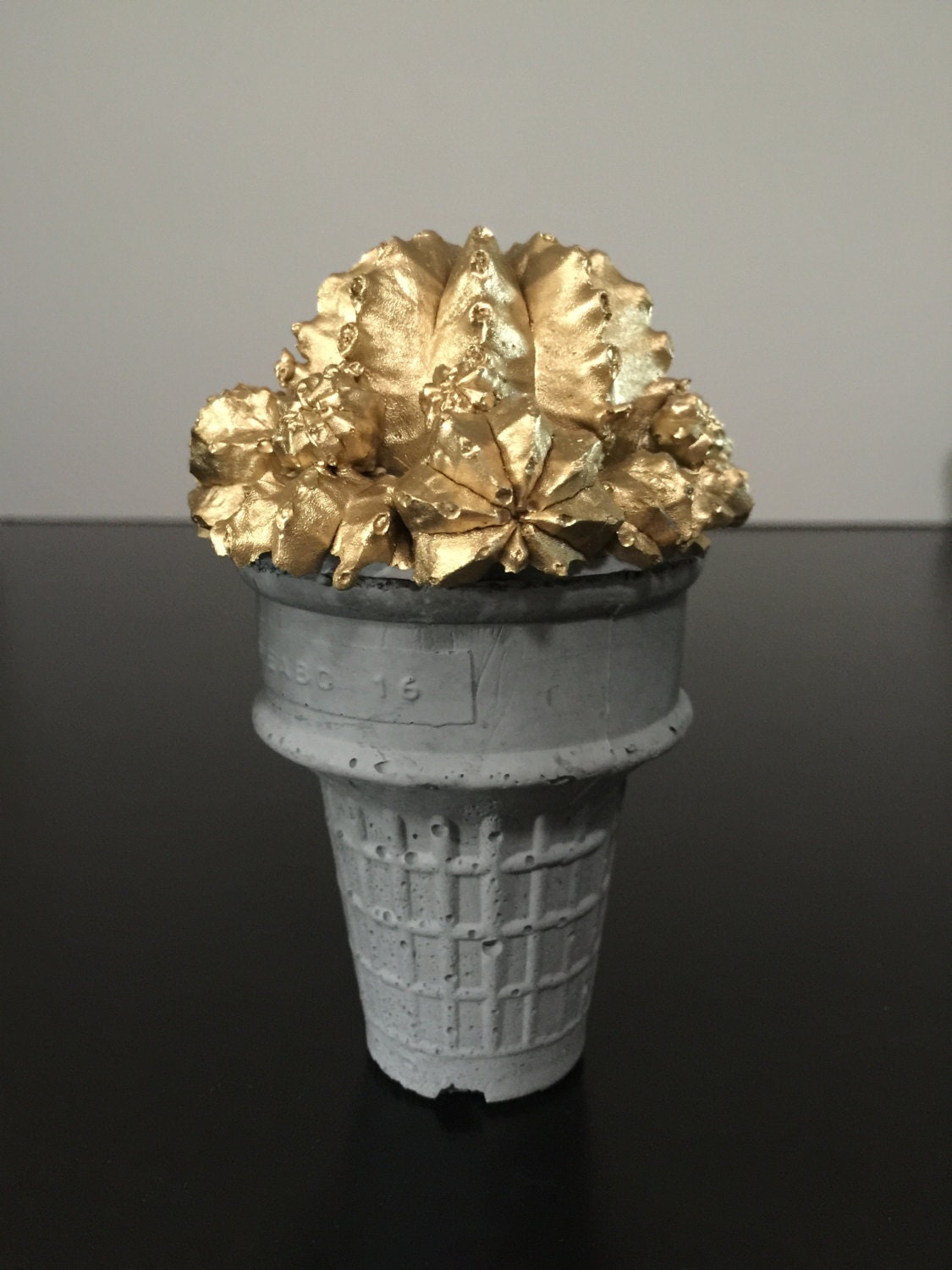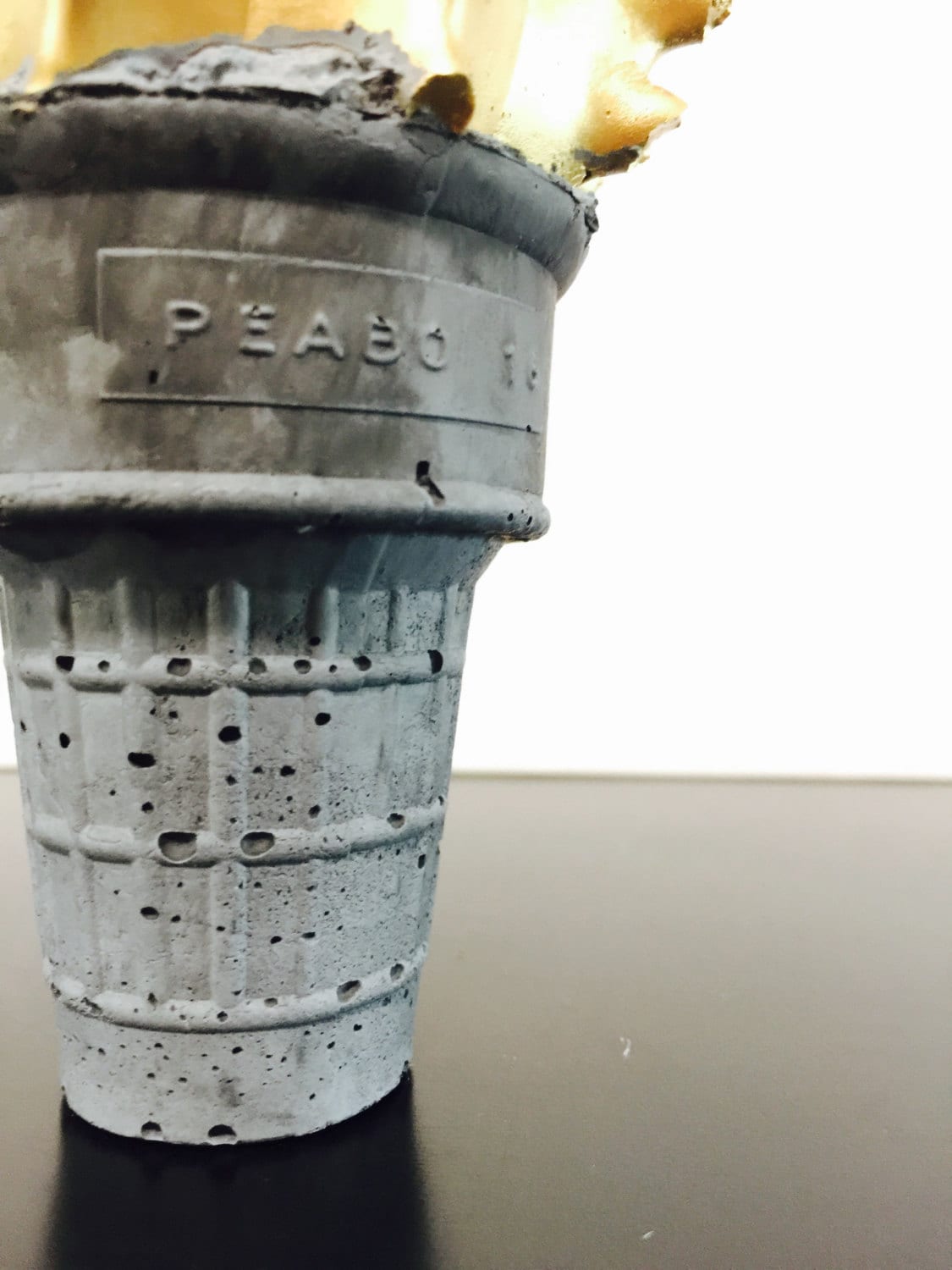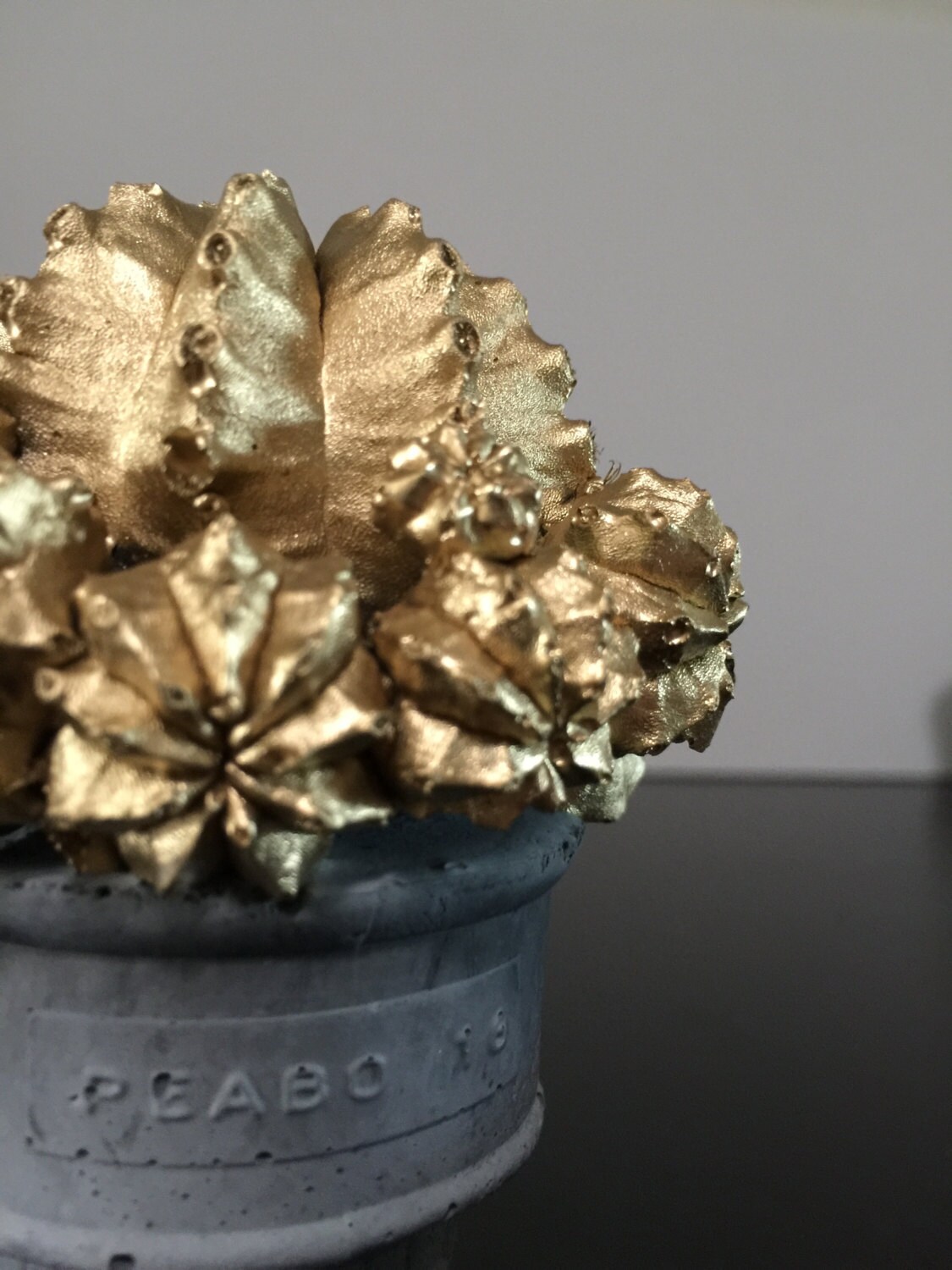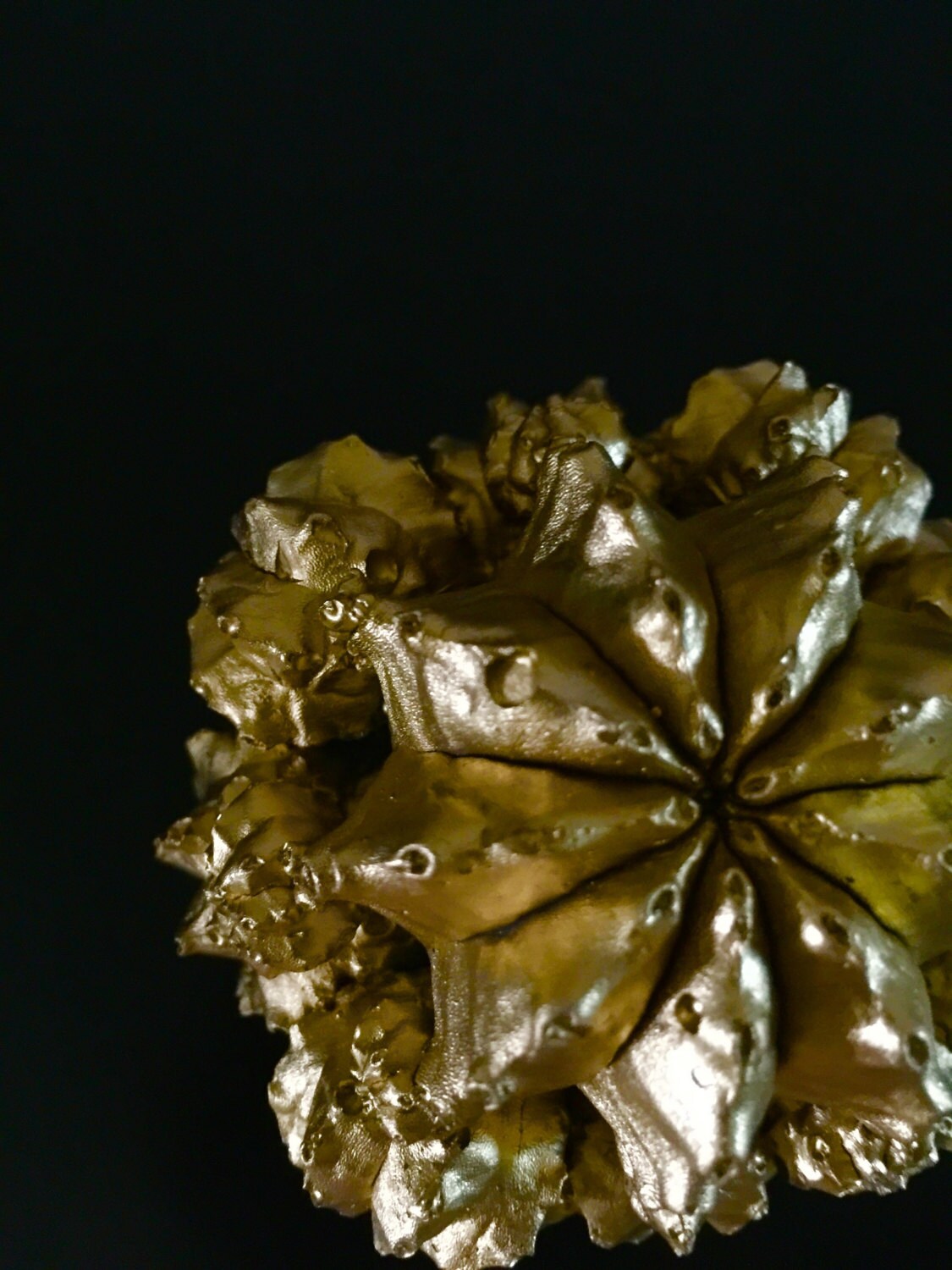 It's an ice cream cone and cactus cast in cement. Gold painted cactus. 6" x 2.5" . (sizes may vary slightly) Peabo Tag with Year of production on cone rim. Perfect desktop or shelf piece. No water / No spines / No sunshine / No problem.

Approximate weight 2.5 lbs.


Each piece is hand crafted in the artist's studio in Phoenix, Az. Every detail is carefully captured from casting real cacti. Every cactus original is still alive and growing in the artist's property along with a personal plant collection many have described as "hoarding." Imperfections, bubbles, variations in color are normal and part of making each piece truly unique. A PeaboPot original.


Shipping within United States only. 10 dollars shipping and 2 dollars for each additional.