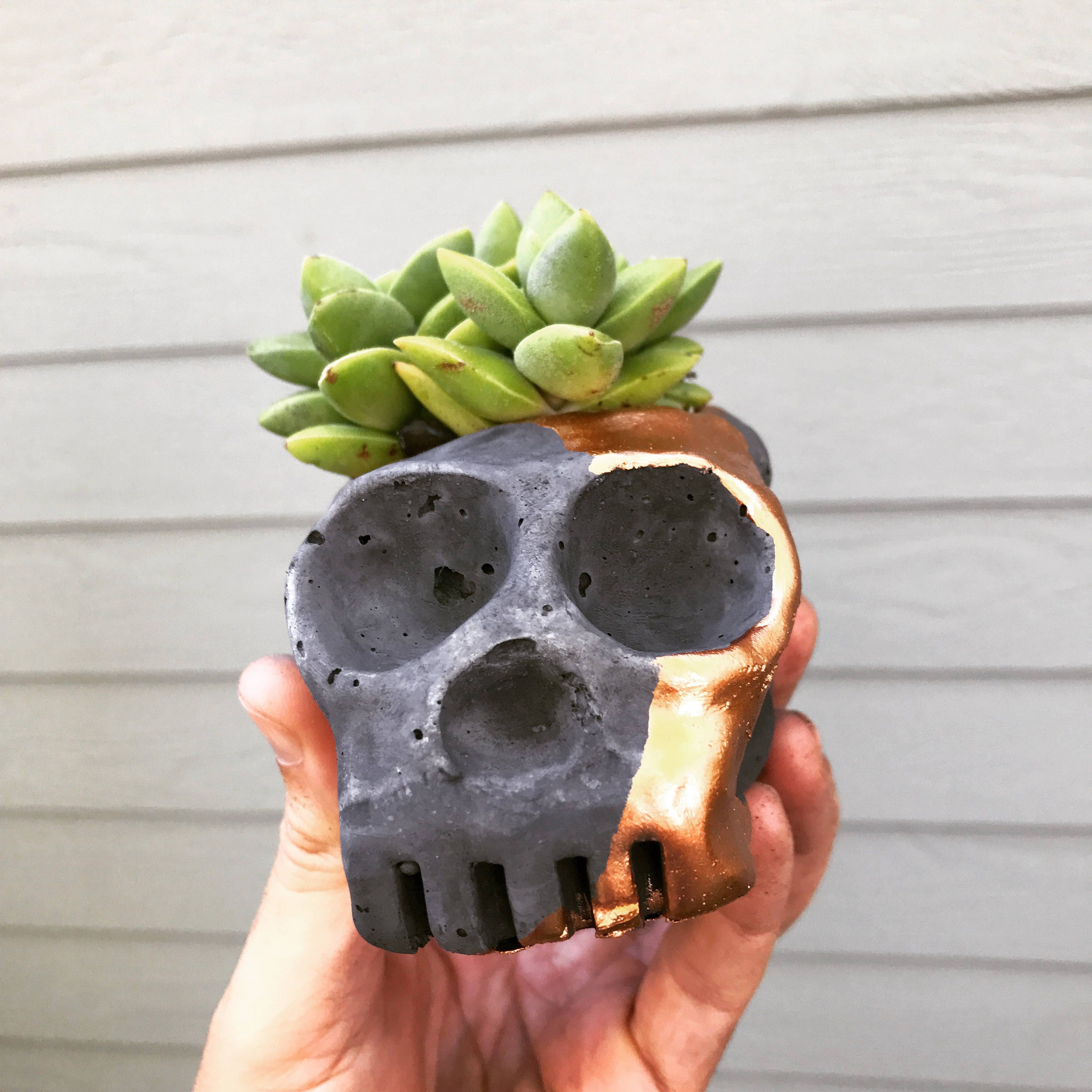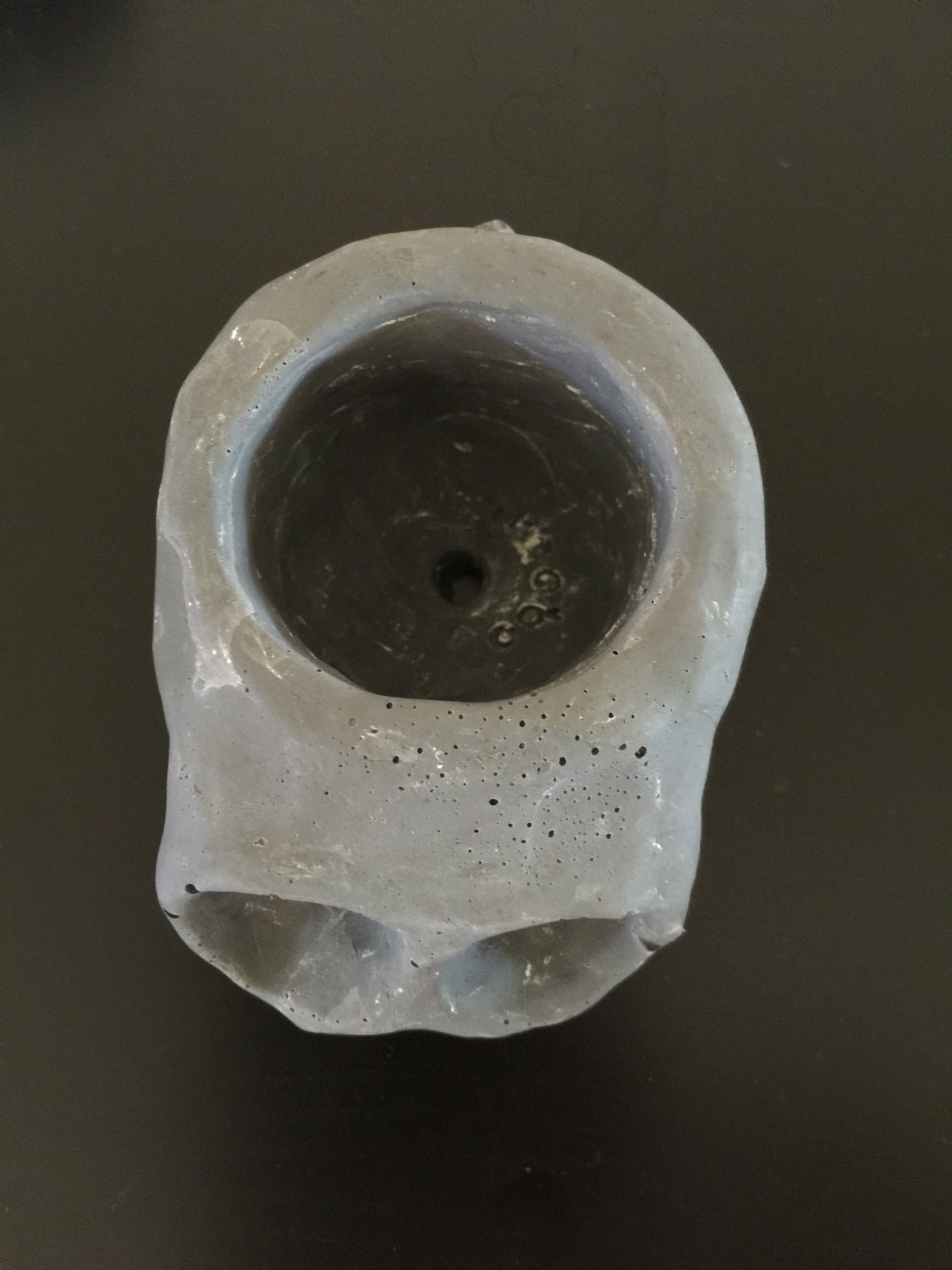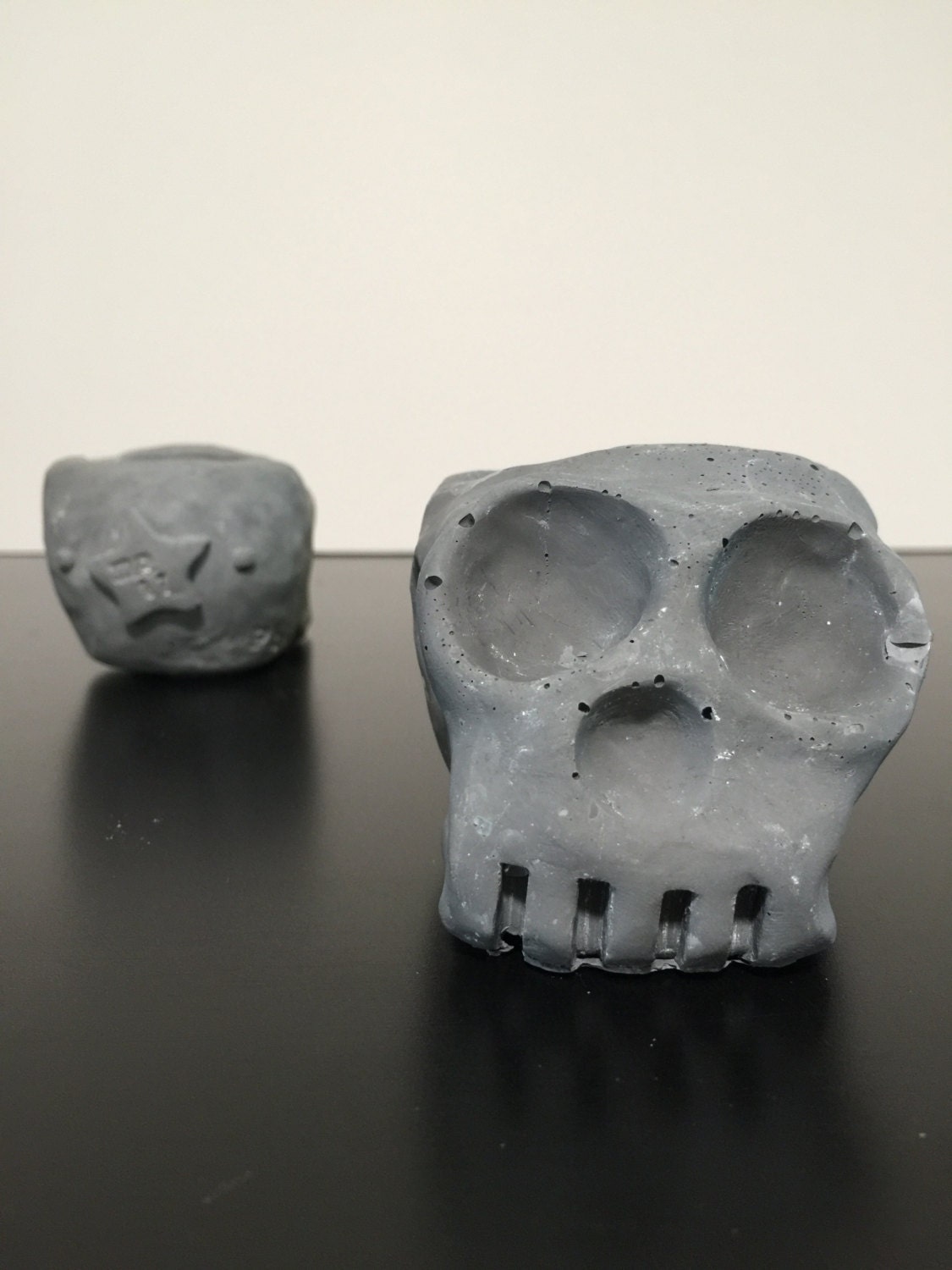 ****Update. During the 2018-9 Fall/Holiday season, we will be limited with supply. All variations are available for free shipping if pickup from Artist's studio in Central Phoenix. DM or email us, and we can arrange the pot planted (artists choice) for 25 cash. Please contact us directly for local pickup, if interested. We will be happy to fulfill any requests or answer any questions. Please follow us on Instagram: PeaboPots for the latest in new items and show dates. We understand online shipping prices are higher (we ship priority for all orders, but unfortunately we are unable to make them fast enough to sell online in large quantities.


We love local pickup:
Email us on here or on Instagram:
1. Let us know what you would like
2. When you would like it
3. Pickup in Central Phoenix / Cash only


NEW Painted** PeaboSkull V.2 in cement. 3.75" long x 3.5 tall" x 3" wide. (sizes may vary slightly) Peabo and artist signature on back. A smaller version of the V.1 PeaboSkull. Still big enough for a small plant. Drain-hole included. Original and mold hand-made by artist. Perfect desktop or shelf piece. Opening at top to hold tools, pencils, or would make a great planter. *Plant, pencils, or tools not included.

Approximate weight 1.5 lbs.

***Now come painted as shown. Copper with variations in painting. Please note if you do not wish to have it painted and we will gladly ship it original.


*All Shipping is Priority Mail during the holidays. We typically ship within 1-3 days of order.


Each piece is hand crafted in the artist's studio in Phoenix, Az. Imperfections, bubbles, variations in color are normal and part of making each piece truly unique. A PeaboPot original.


Shipping within United States only.