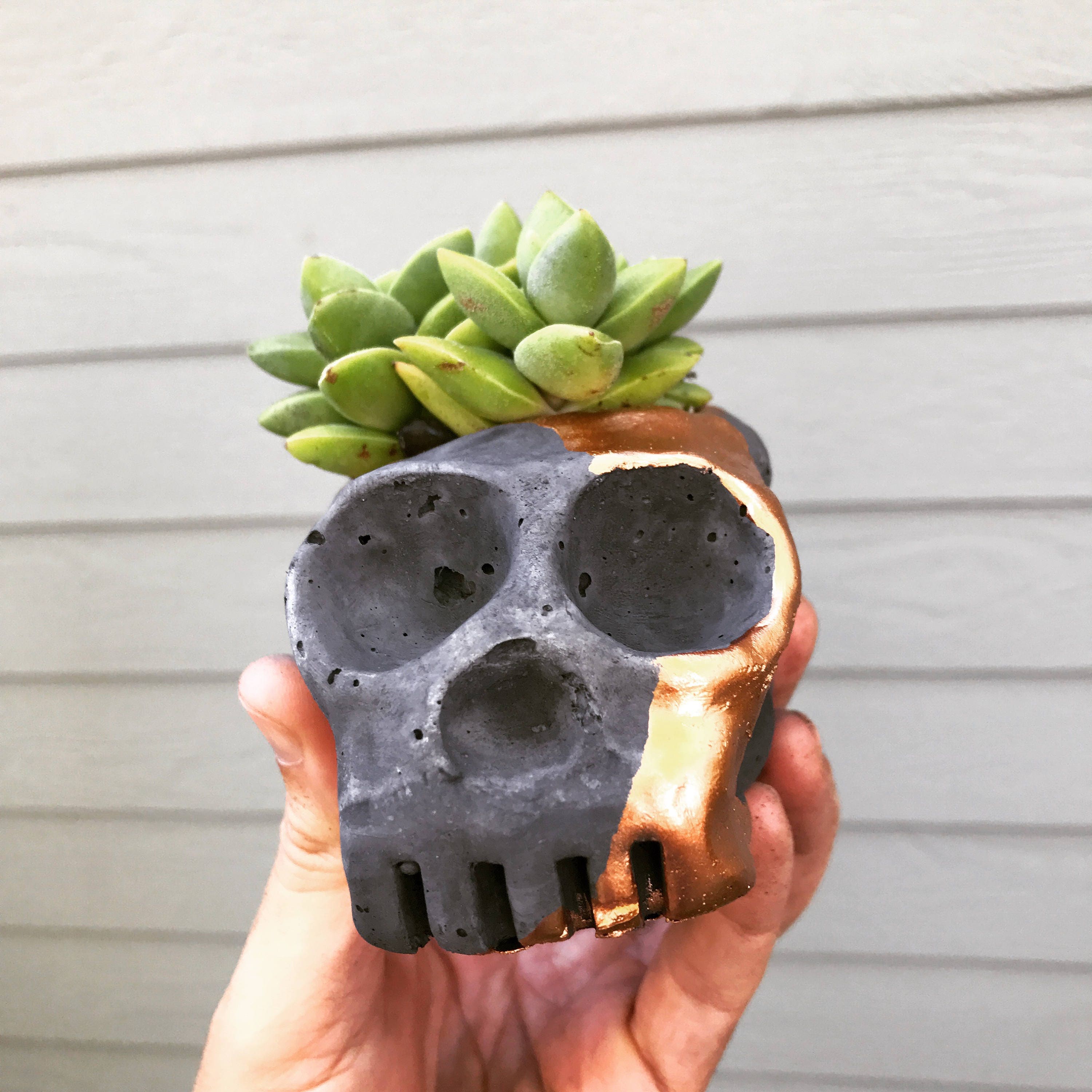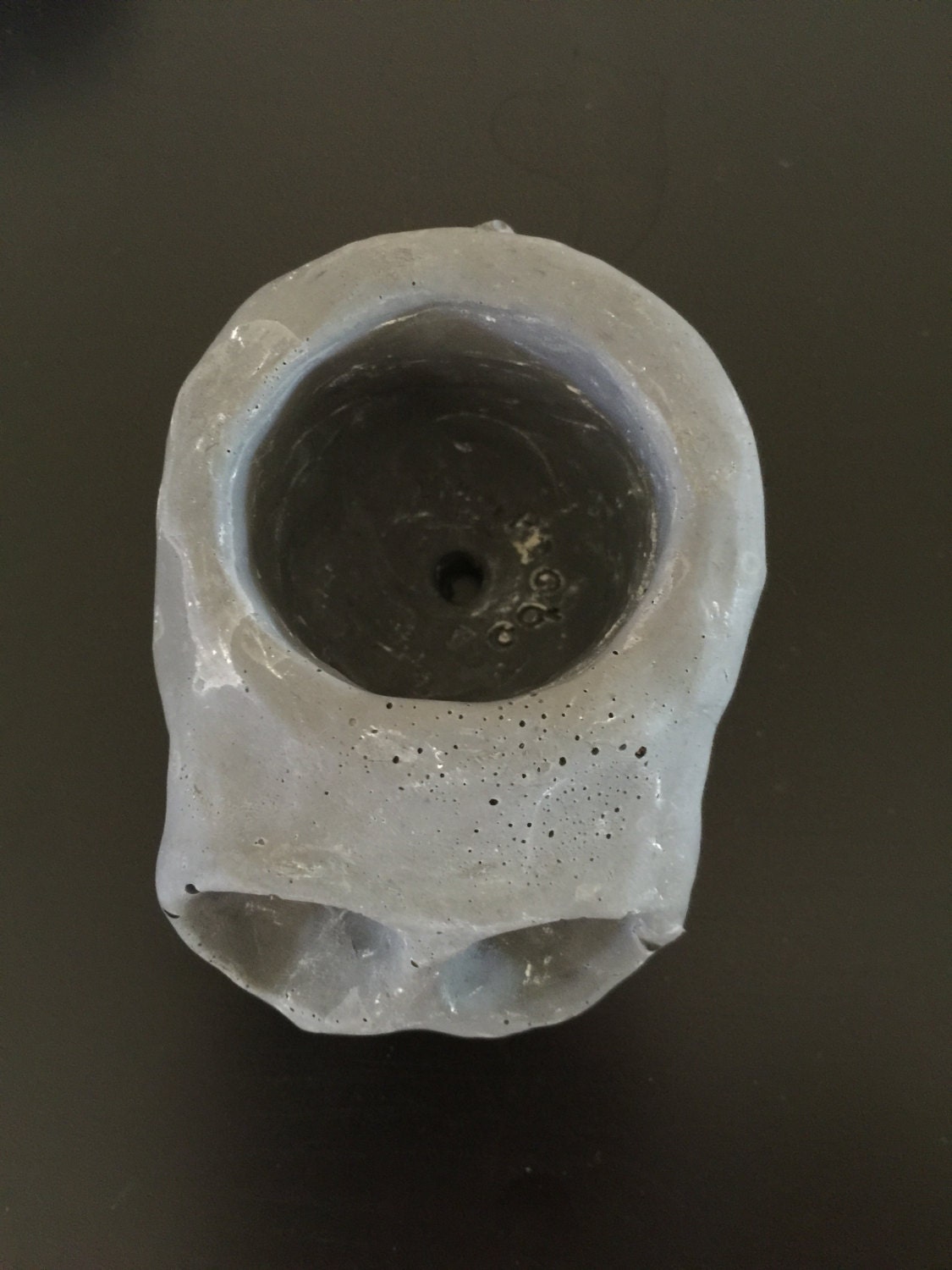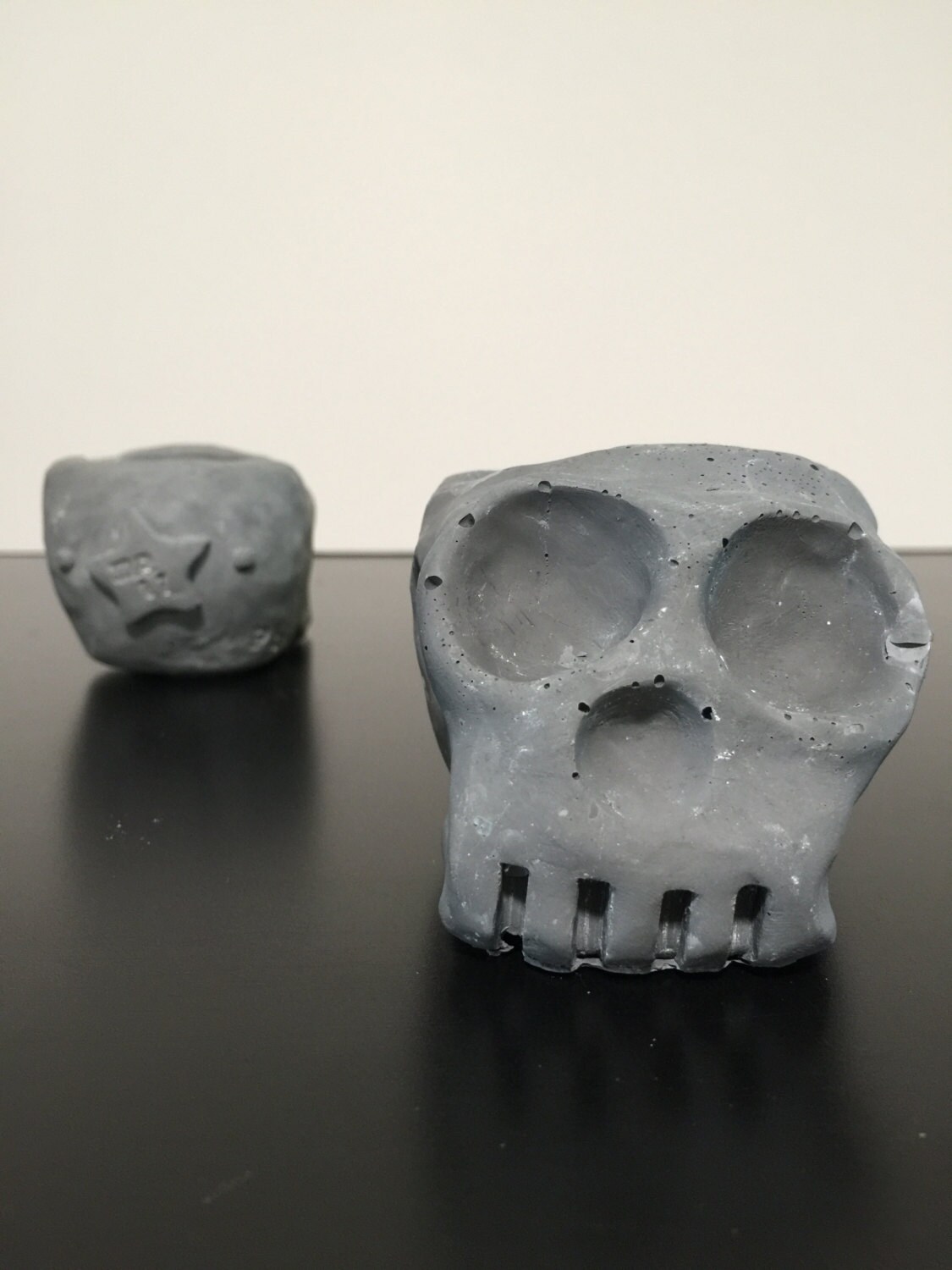 NEW Painted** PeaboSkull V.2 in cement. 3.75" long x 3.5 tall" x 3" wide. (sizes may vary slightly) Peabo and artist signature on back. A smaller version of the V.1 PeaboSkull. Still big enough for a small plant. Drain-hole included. Original and mold hand-made by artist. Perfect desktop or shelf piece. Opening at top to hold tools, pencils, or would make a great planter. *Plant, pencils, or tools not included.

Approximate weight 1.5 lbs.

***Now come painted as shown. Copper with variations in painting. Please note if you do not wish to have it painted and we will gladly ship it original.


*All Shipping is Priority Mail during the holidays. We typically ship within 1-3 days of order.


Each piece is hand crafted in the artist's studio in Phoenix, Az. Imperfections, bubbles, variations in color are normal and part of making each piece truly unique. A PeaboPot original.


Shipping within United States only.