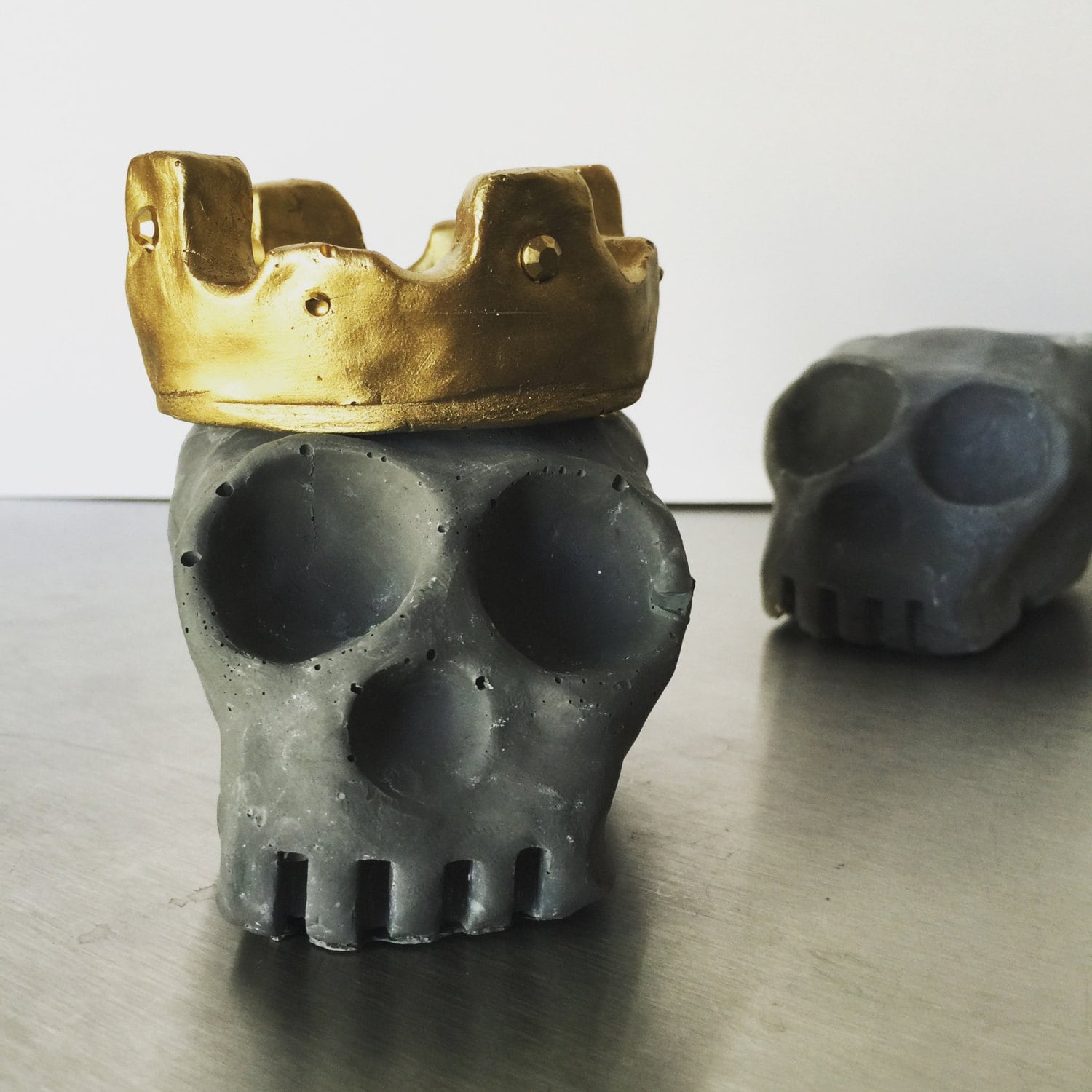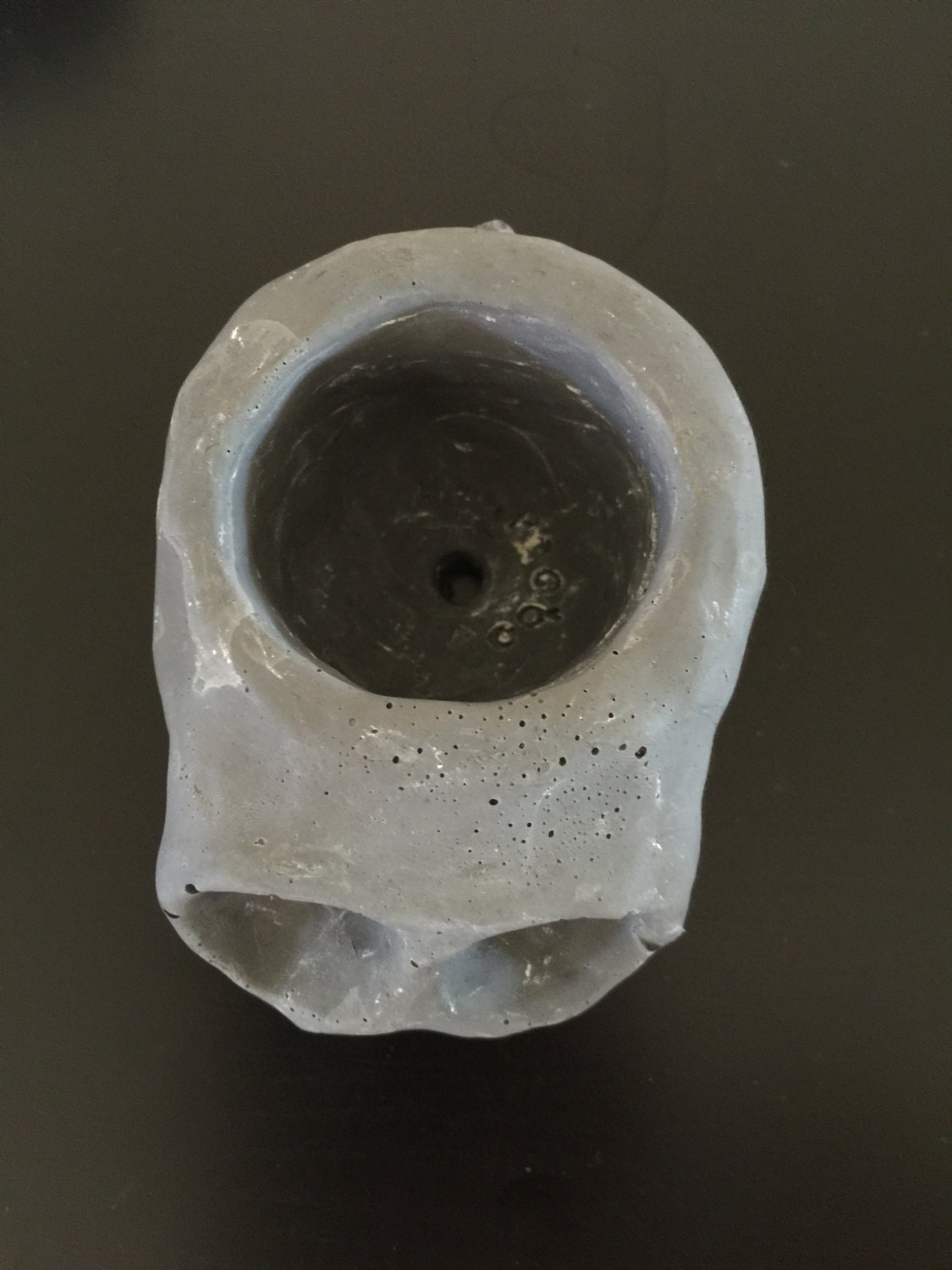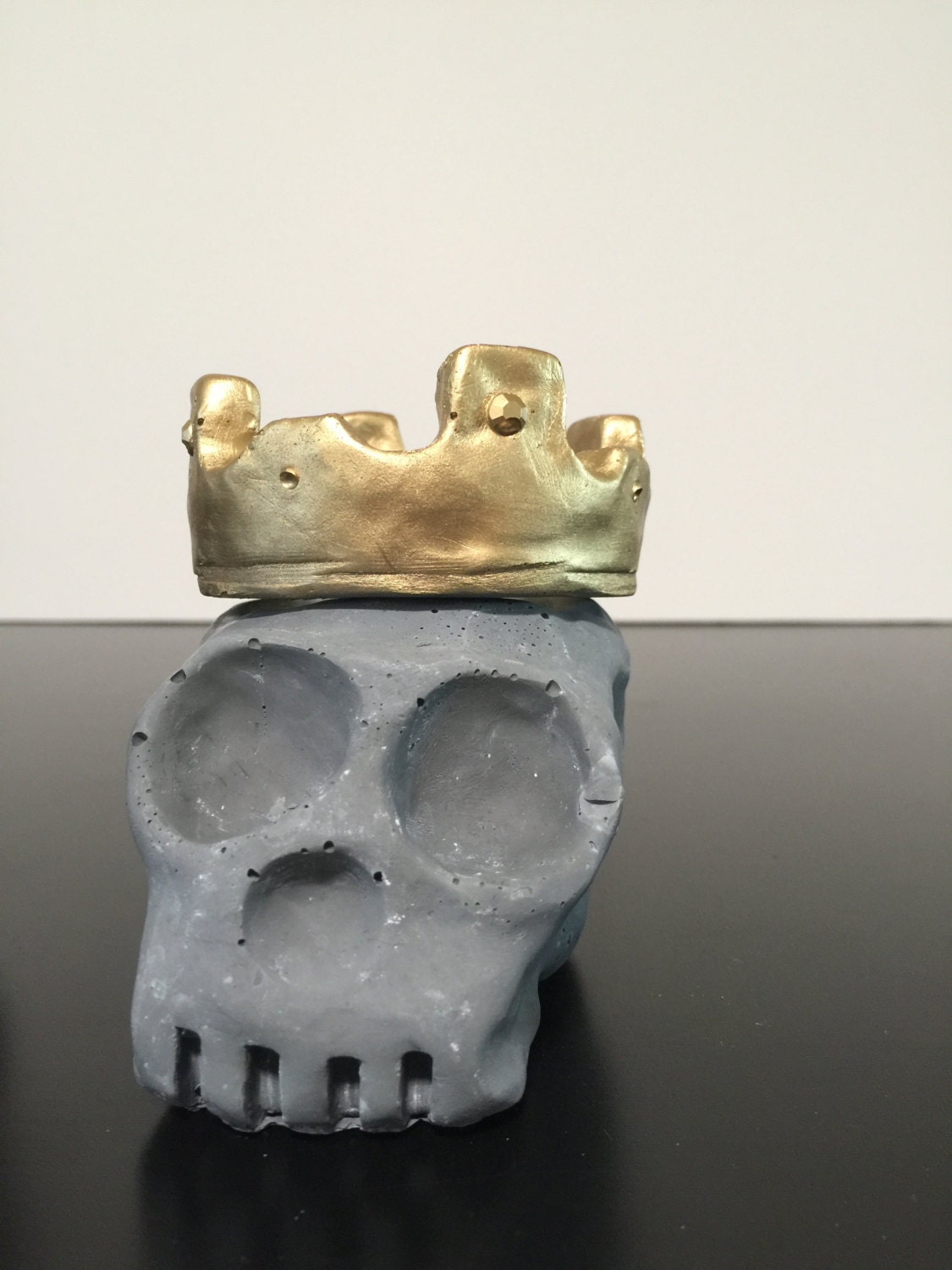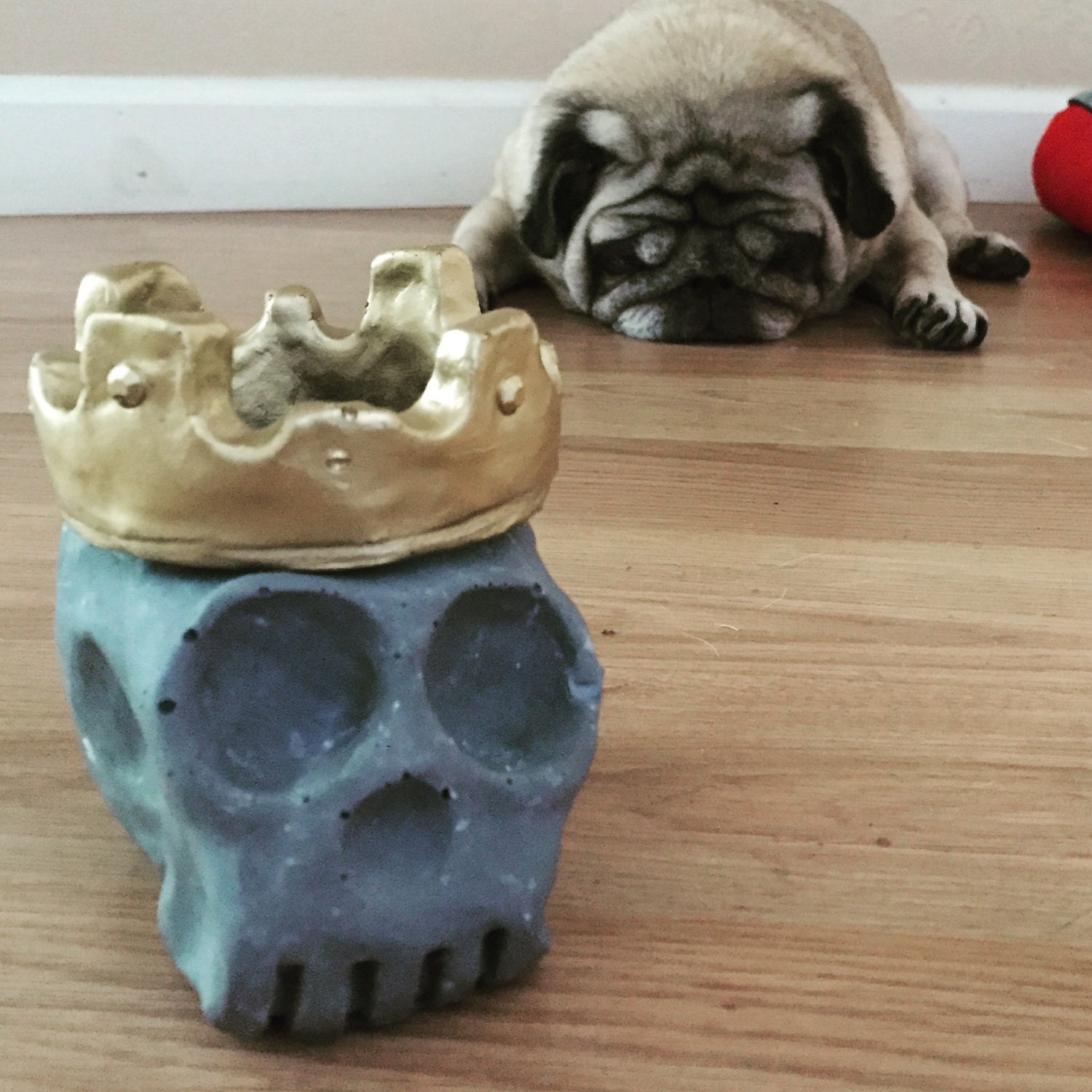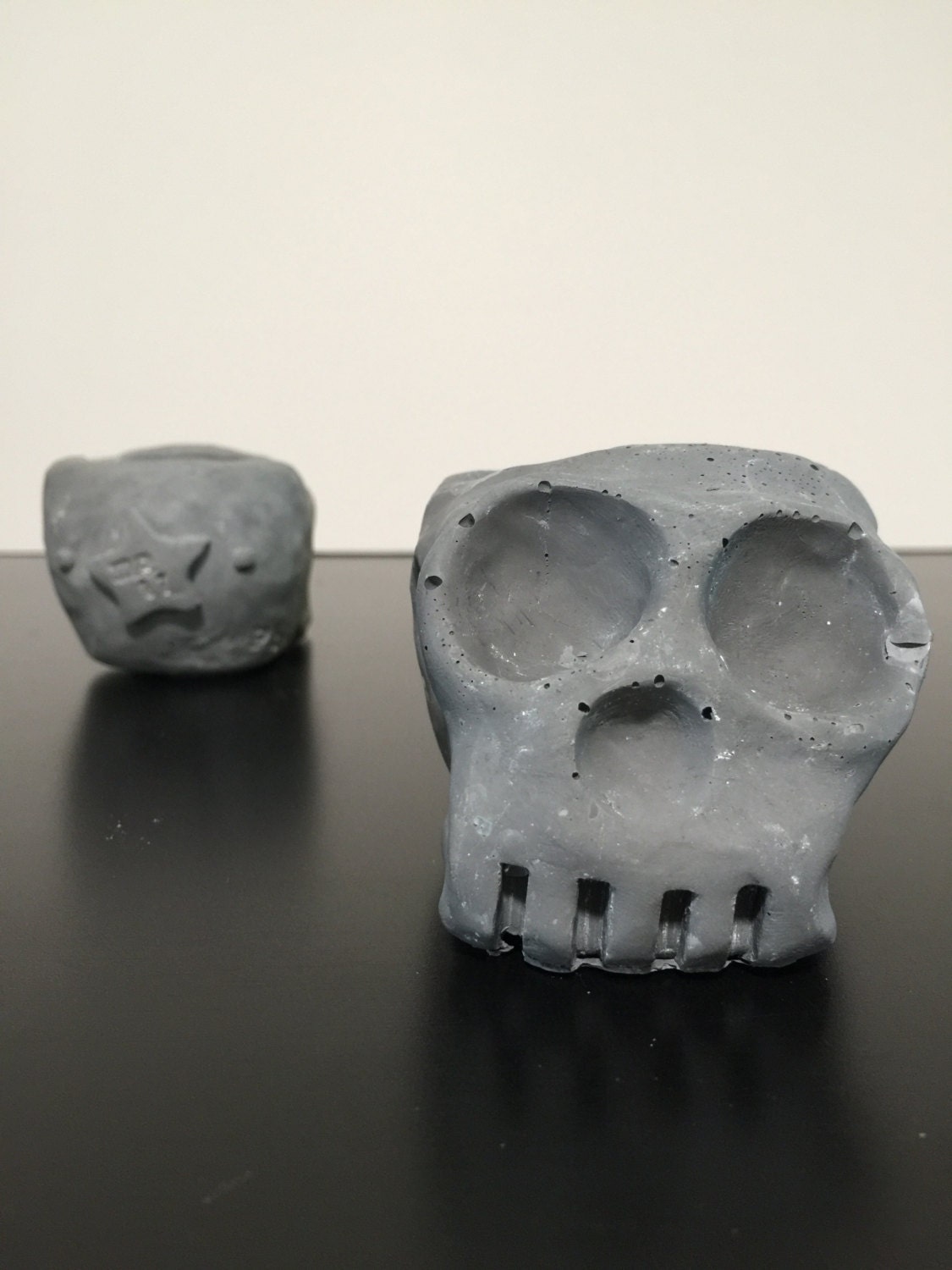 PeaboSkull V.1 in cement. 3.75" long x 3.5 tall" x 3" wide. (sizes may vary slightly) Peabo and artist signature on back. A smaller version of the V.1 PeaboSkull. Still big enough for a small plnat. Drain-hole included. Crown is removable and adjustable. Original and mold hand-made by artist. Perfect desktop or shelf piece. Opening at top to hold tools, pencils, or would make a great planter. *Plant, pencils, or tools not included.

Approximate weight 1.5 lbs.



Each piece is hand crafted in the artist's studio in Phoenix, Az. Imperfections, bubbles, variations in color are normal and part of making each piece truly unique. A PeaboPot original.


Shipping within United States only. 10 dollars shipping and 2 dollars for each additional.