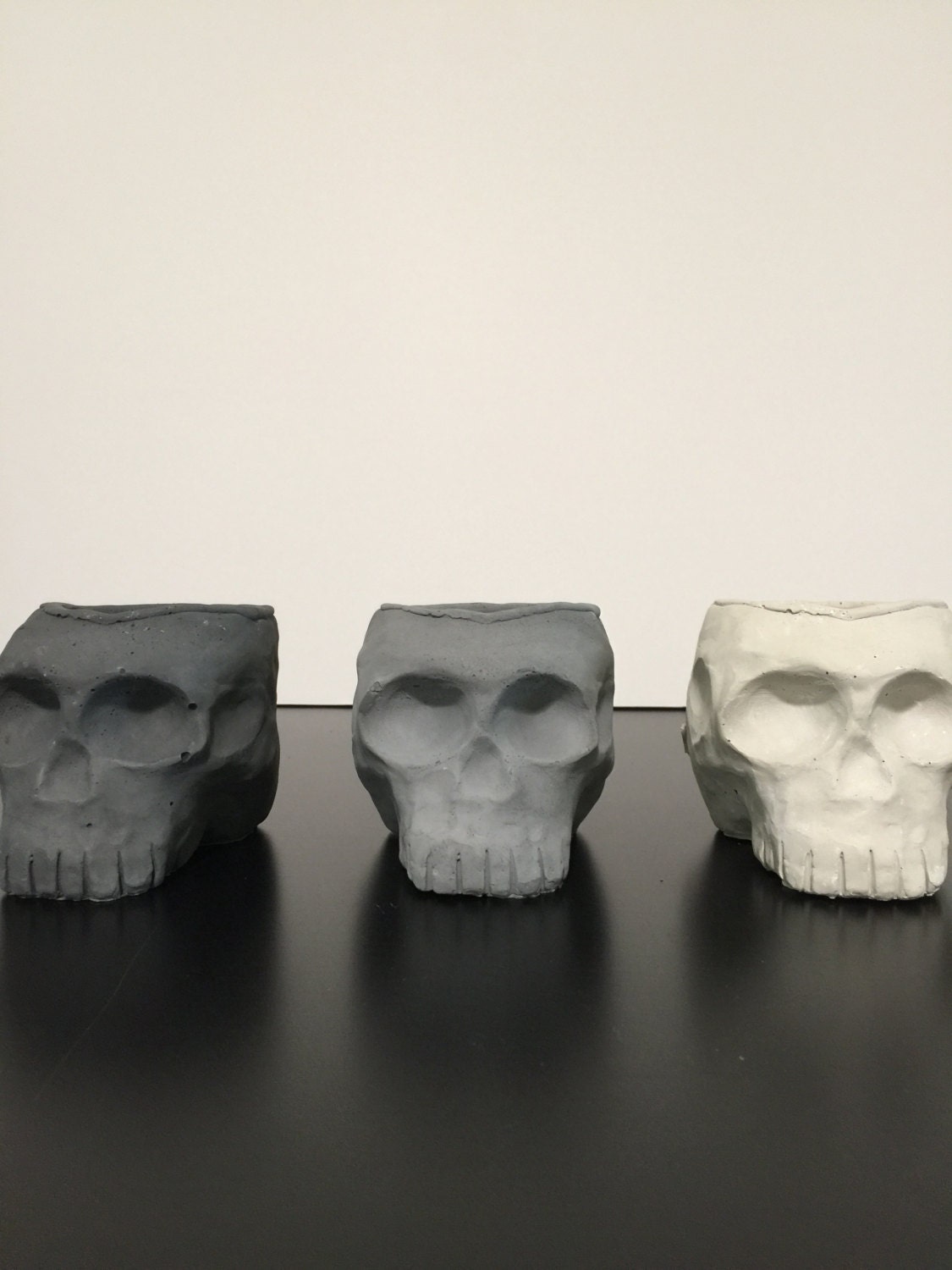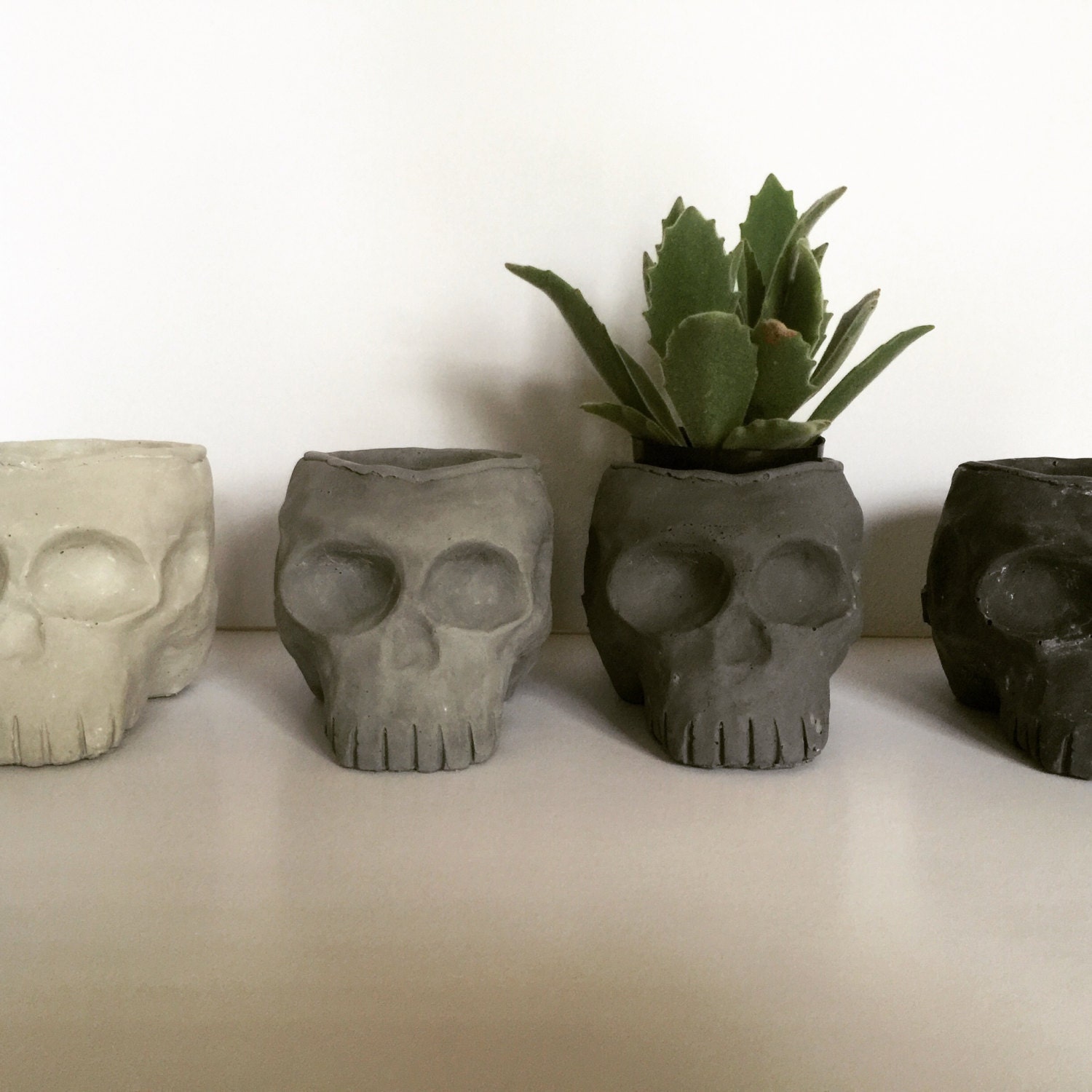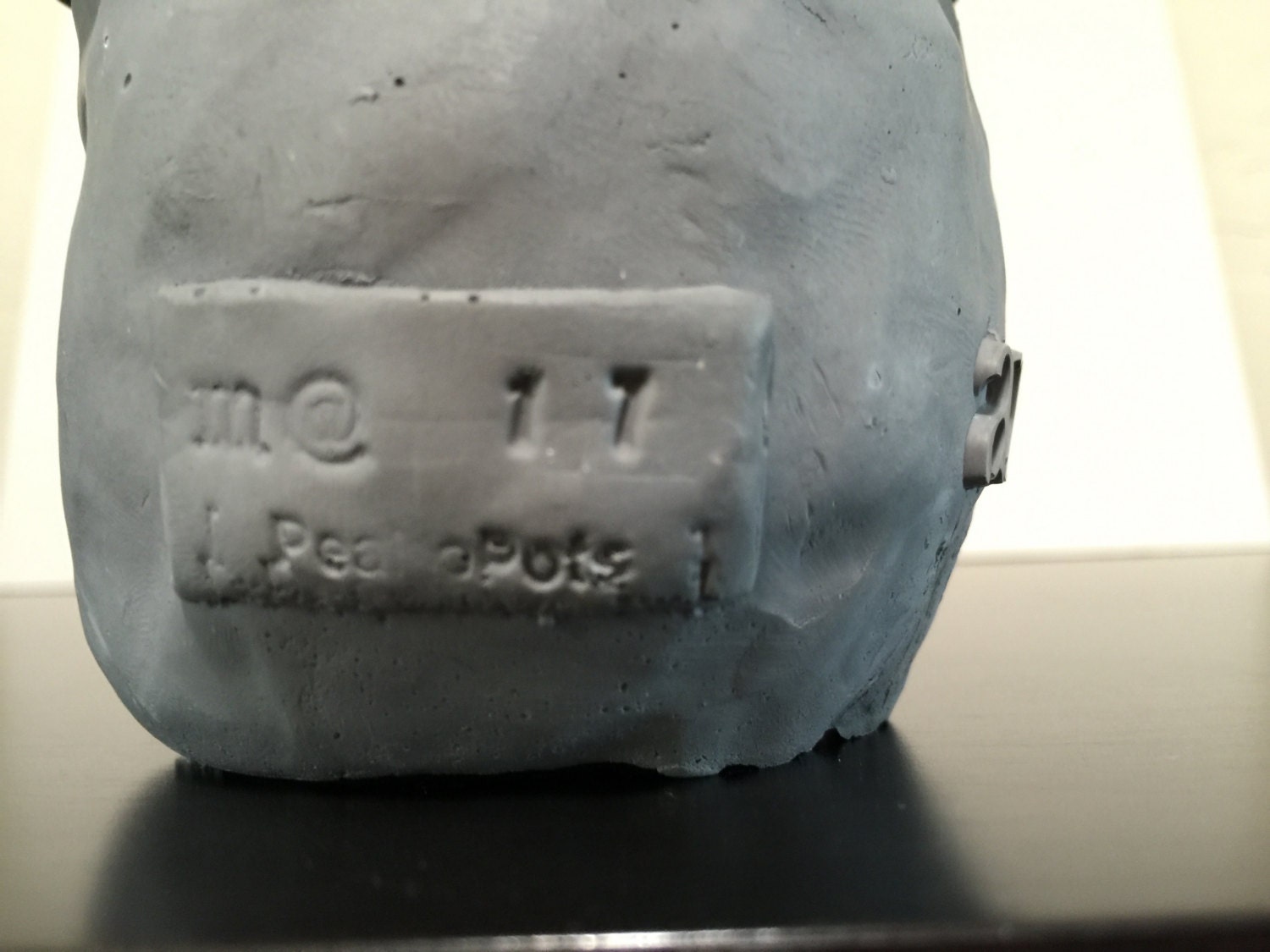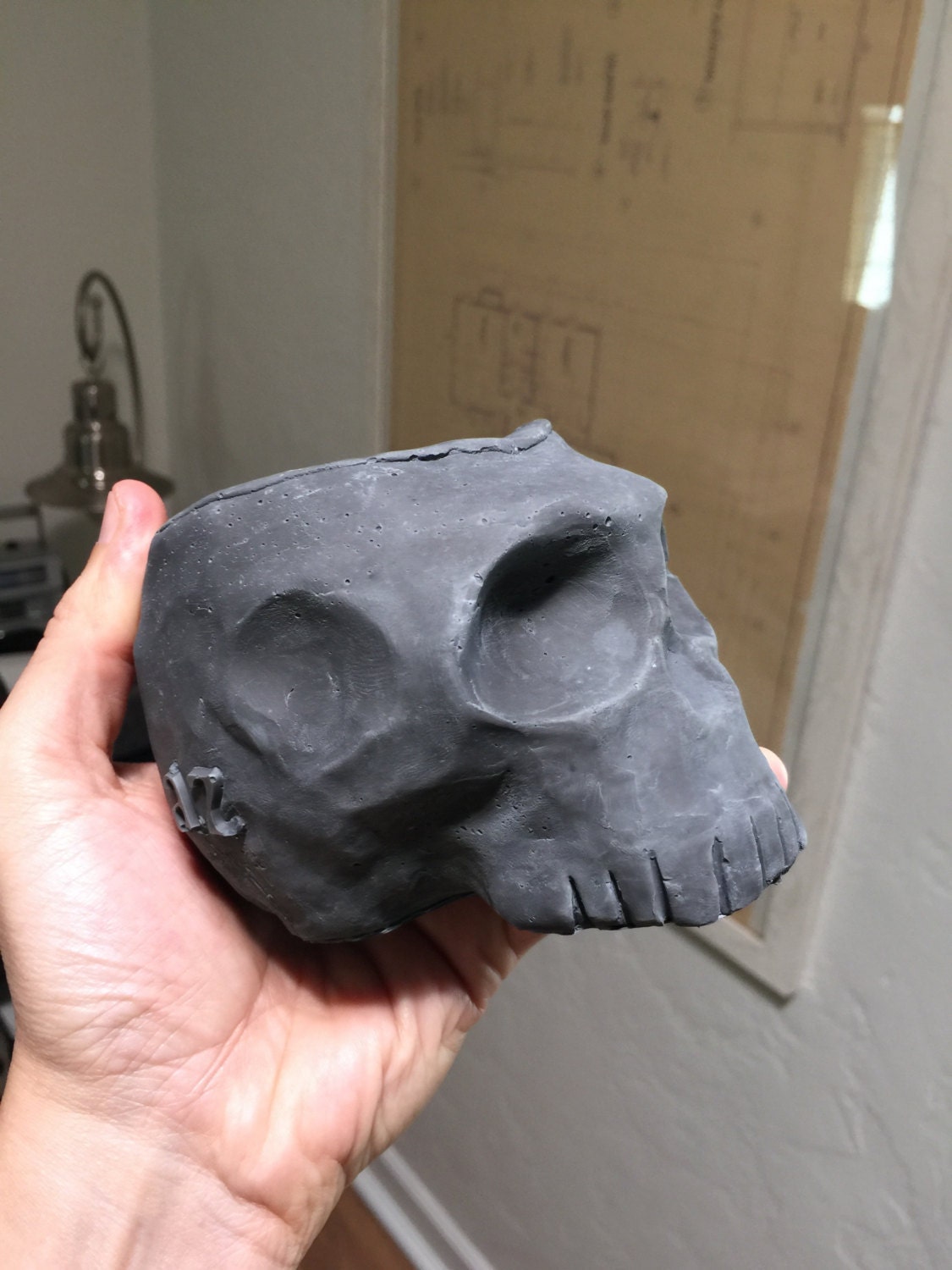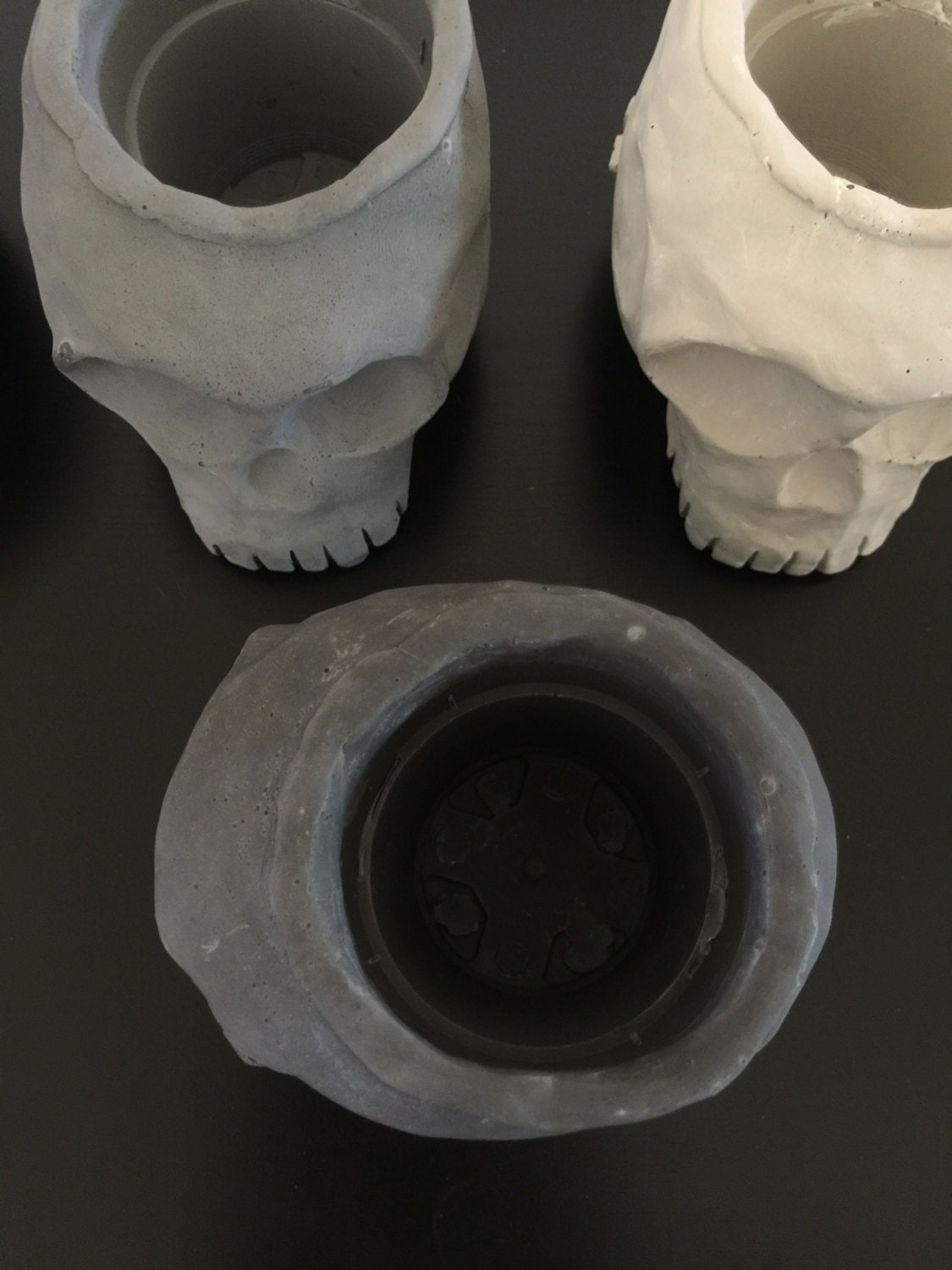 PeaboSkull V.1 in cement. 5" long x 3.25 tall" x 3.75" wide. (sizes may vary slightly) Peabo and artist signature on back. Original and mold hand-made by artist. Perfect desktop or shelf piece. Opening at top to hold tools, pencils, or would make a great planter. *Plant, pencils, or tools not included.

Approximate weight 3 lbs.



Each piece is hand crafted in the artist's studio in Phoenix, Az. Imperfections, bubbles, variations in color are normal and part of making each piece truly unique. A PeaboPot original.


Shipping within United States only. 10 dollars shipping and 2 dollars for each additional.