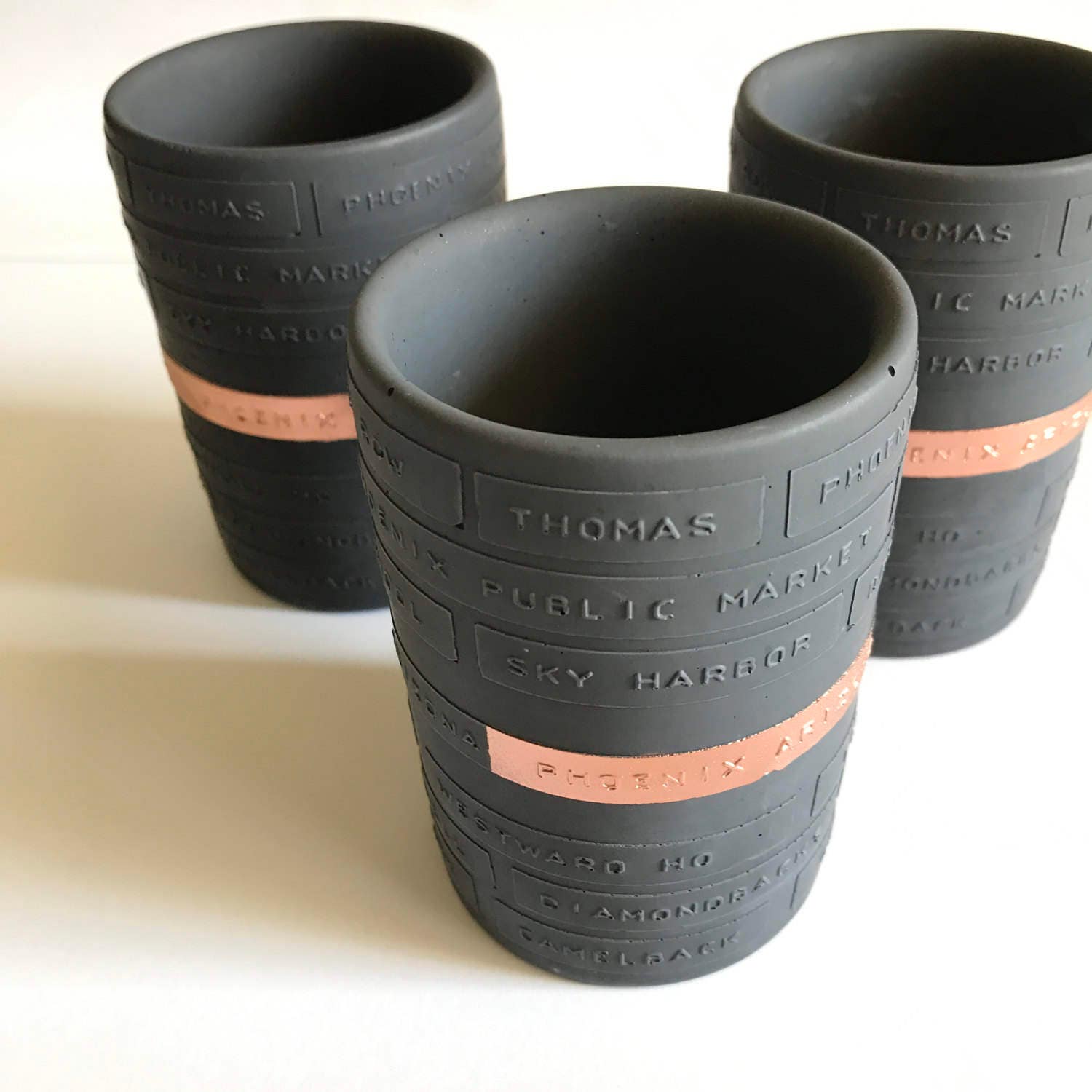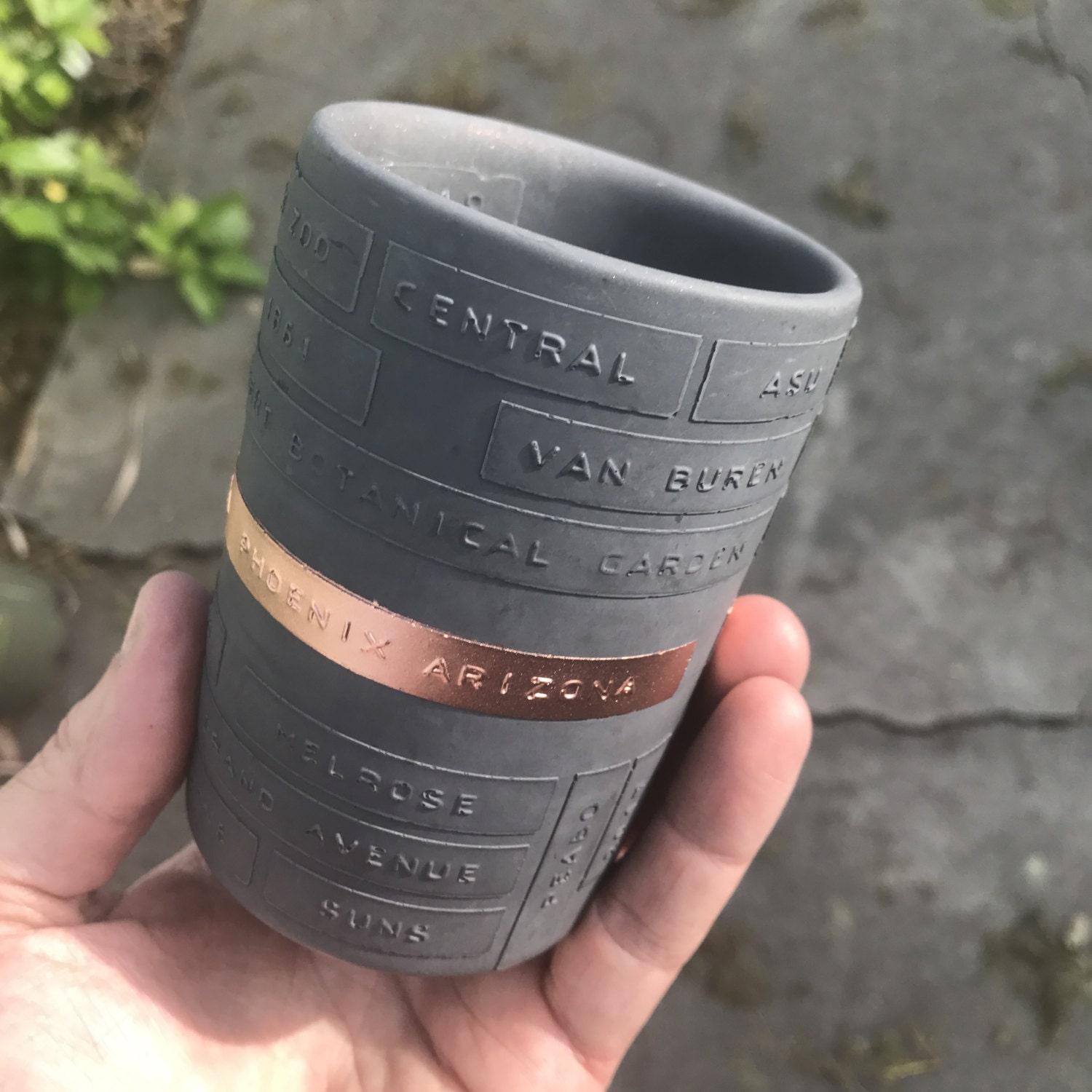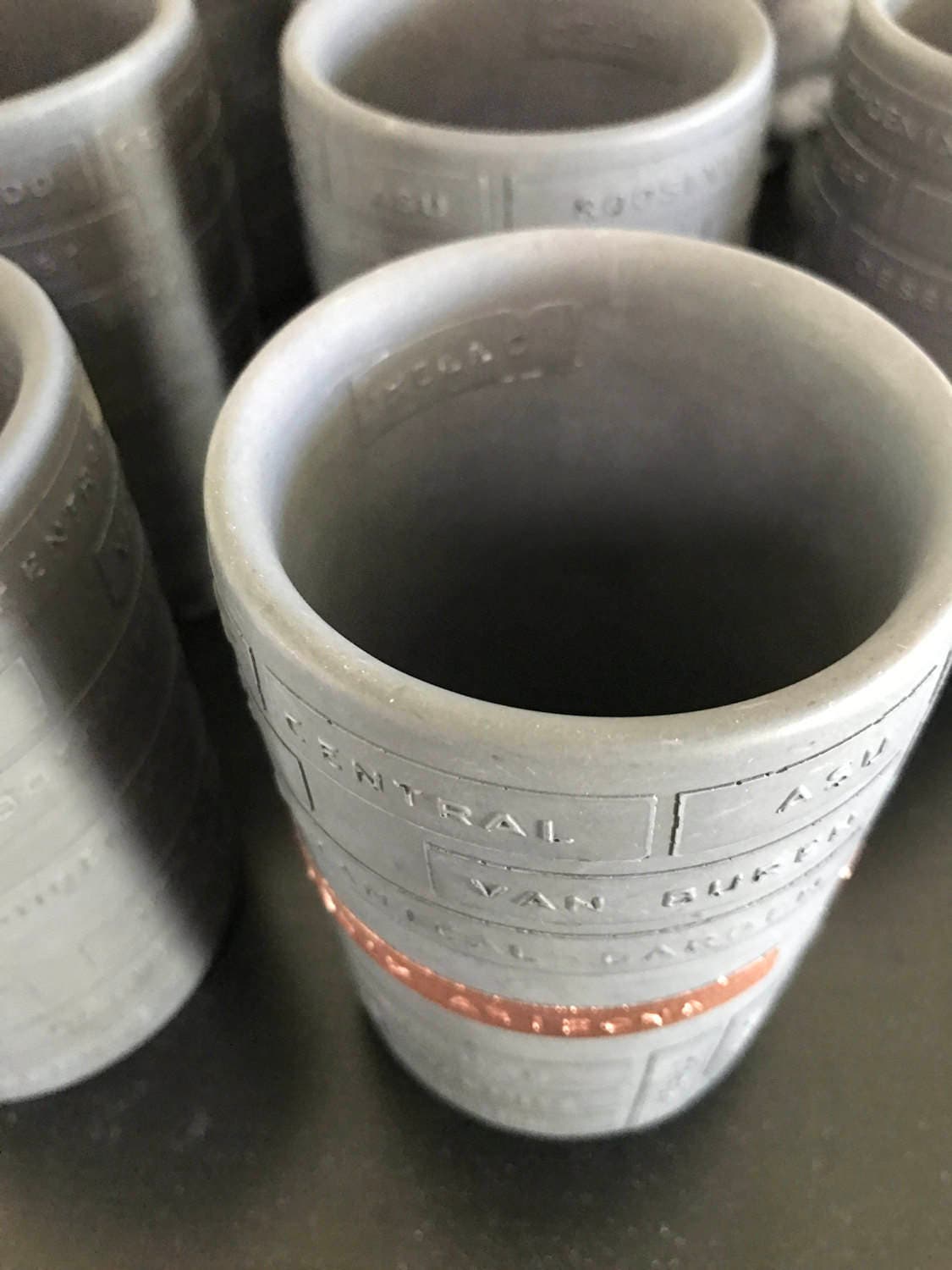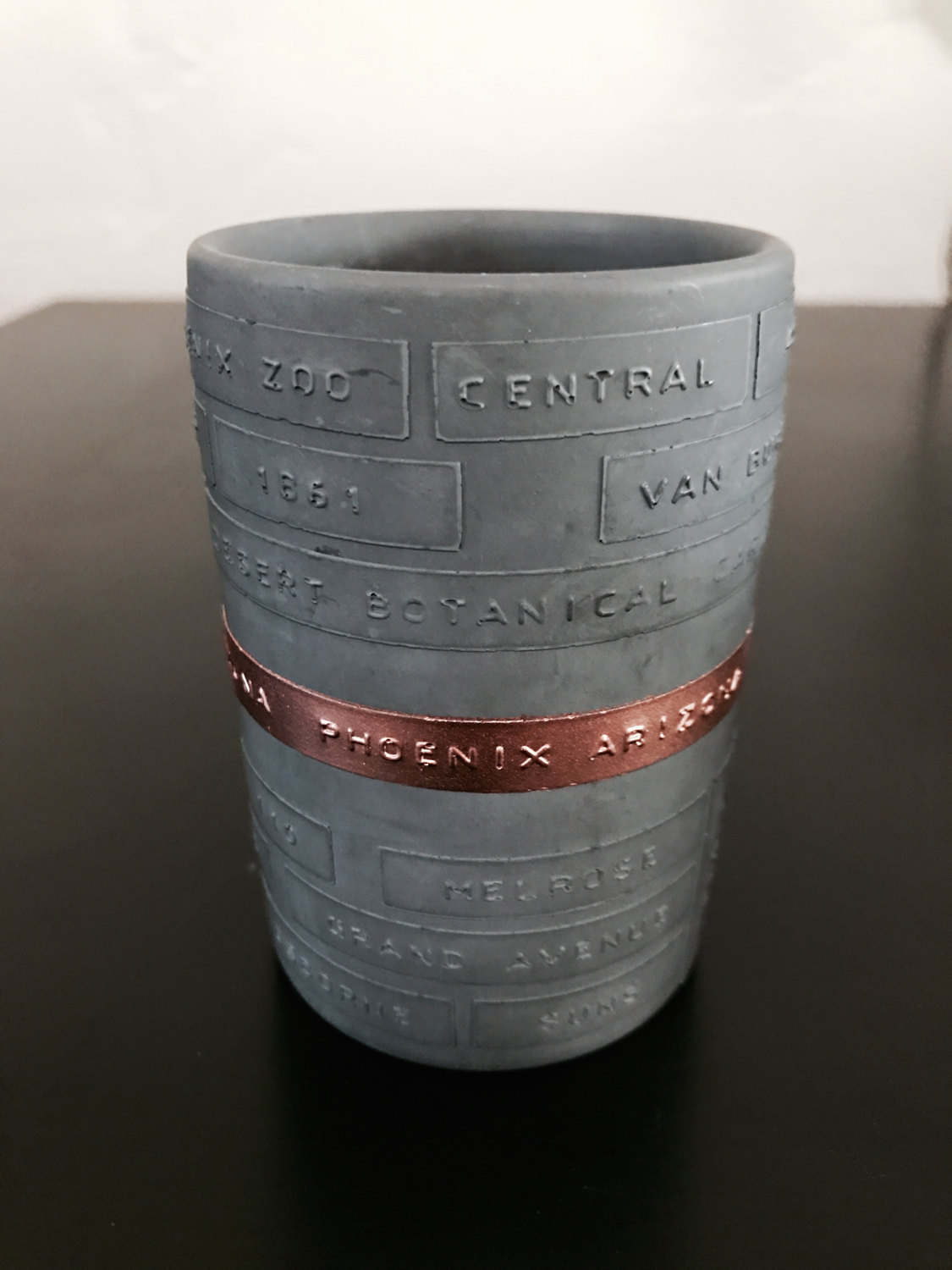 A lightweight happy little locally made cup perfect for holding supplies, pencils, or on a shelf. The high-grade cement is perfectly smooth and surprisingly light-weight. Perfect for a gift for a friend or yourself will look great next to a window, on a desk, or counter. This is a hundred percent cement, and does not have any drain holes. We created the pot utilizing our vintage embossing label maker with the red tape. We have been in Phoenix for 10 years now, and we proudly call it our home. 4" tall 2.75" wide. (sizes vary slightly). Pot will come in copper accent stripe unless otherwise requested.

Peabos are hand made in Phoenix by the artist, and contain locations, territories, streets, and landmarks common in Central Phoenix. Phoenix Arizona tape is highlighted by copper paint. - Please note each pot is hand made by the artist, and will look close but different that pictures shown. We admire the uniqueness in textures, pot opening, and cement color. -

Each unique PeaboPot is made completely by hand by the artist. Although, no two pots are alike, every pot is made with perfection to detail and quality. The ingredients added to concrete are natural and durable.
PeaboPots look modern, simple, and organic. PeaboPots make a perfect grab-and-go gift and they travel easily.

Some pots look different shades of gray?

A black concrete dye is added to some pots to create different color. This is for aesthetic reasons, and does not bleed off the pots. We think the organic whites and grays in the pots are bold enough to stand alone in making a dramatic statement. It makes our pots stand out.