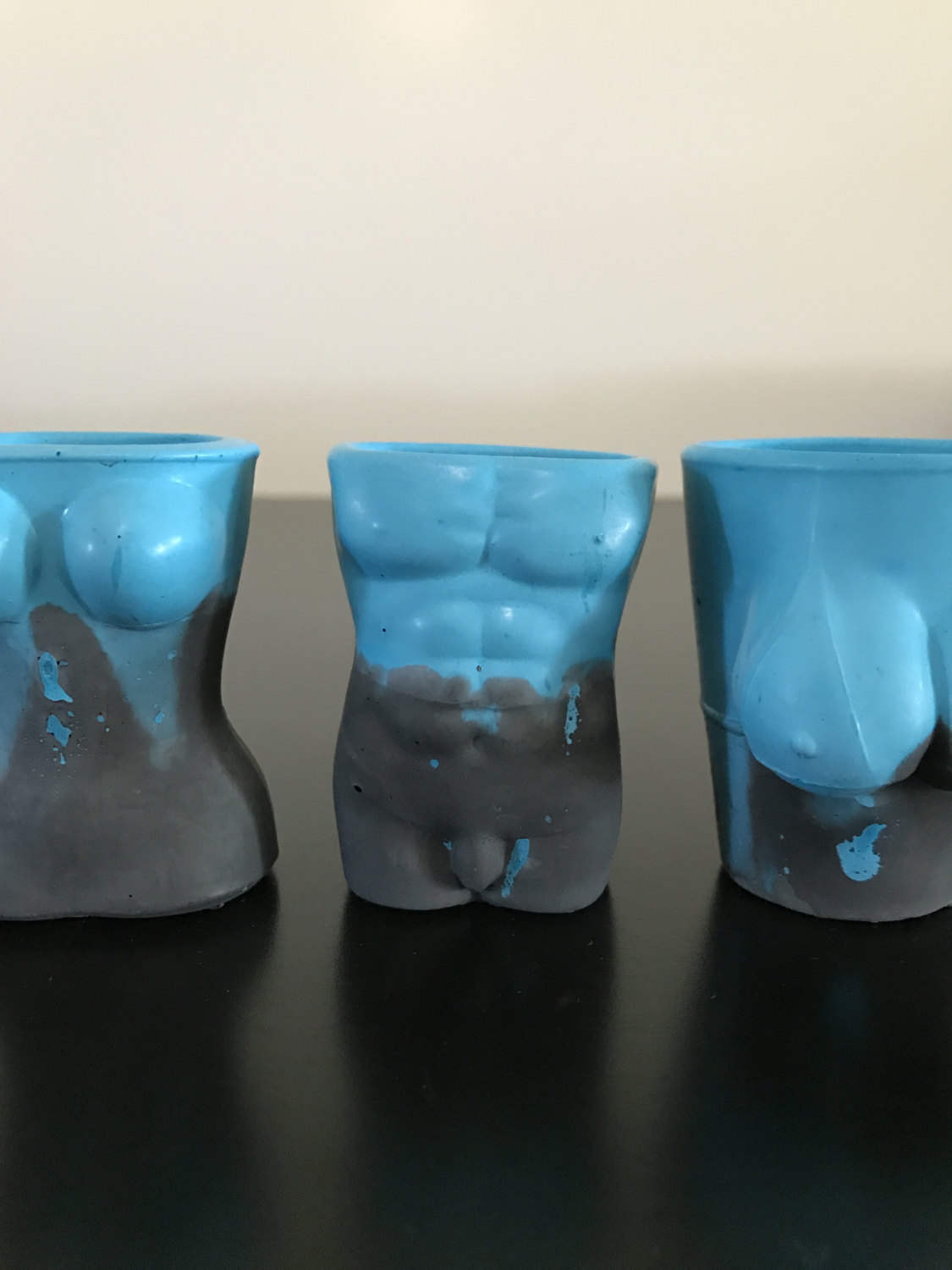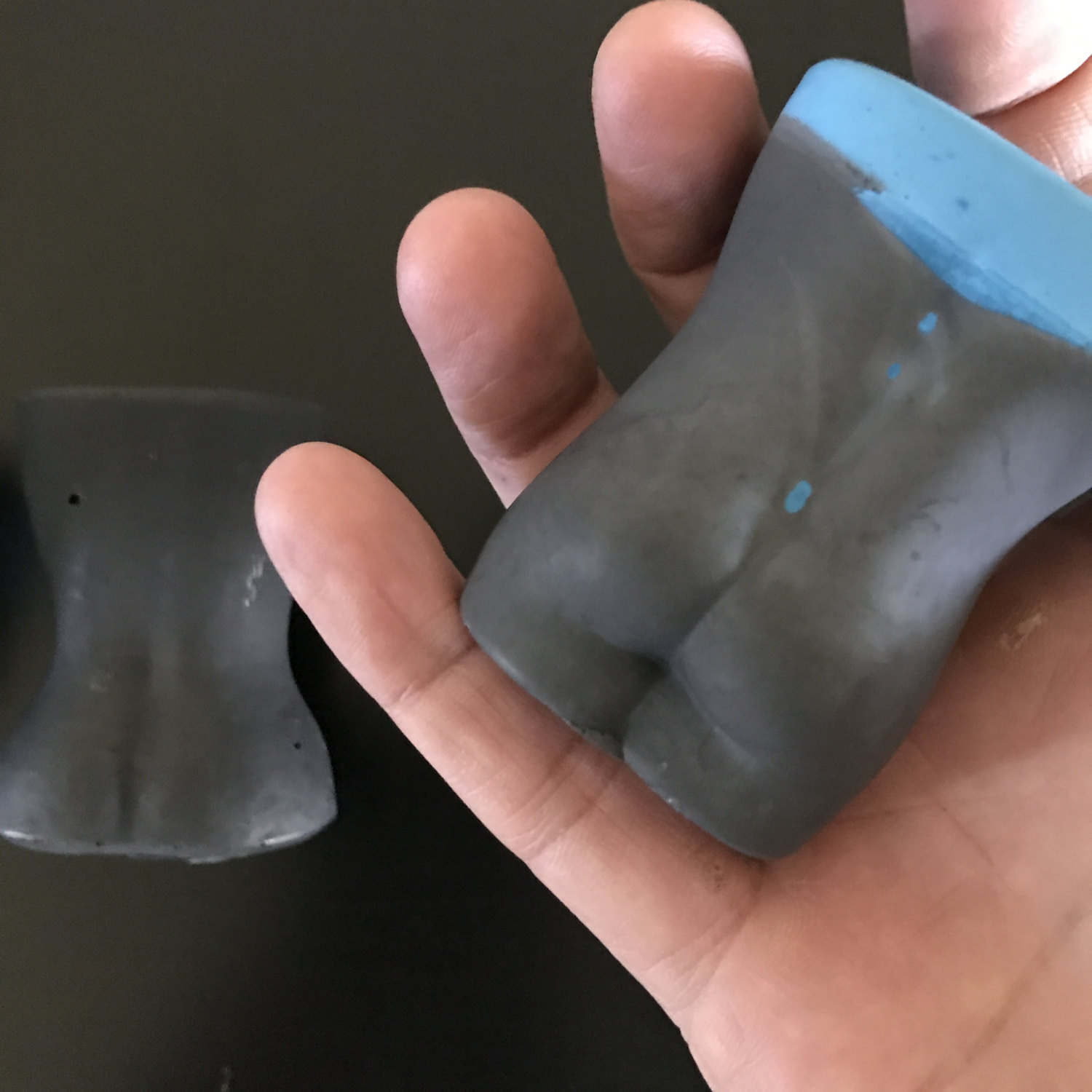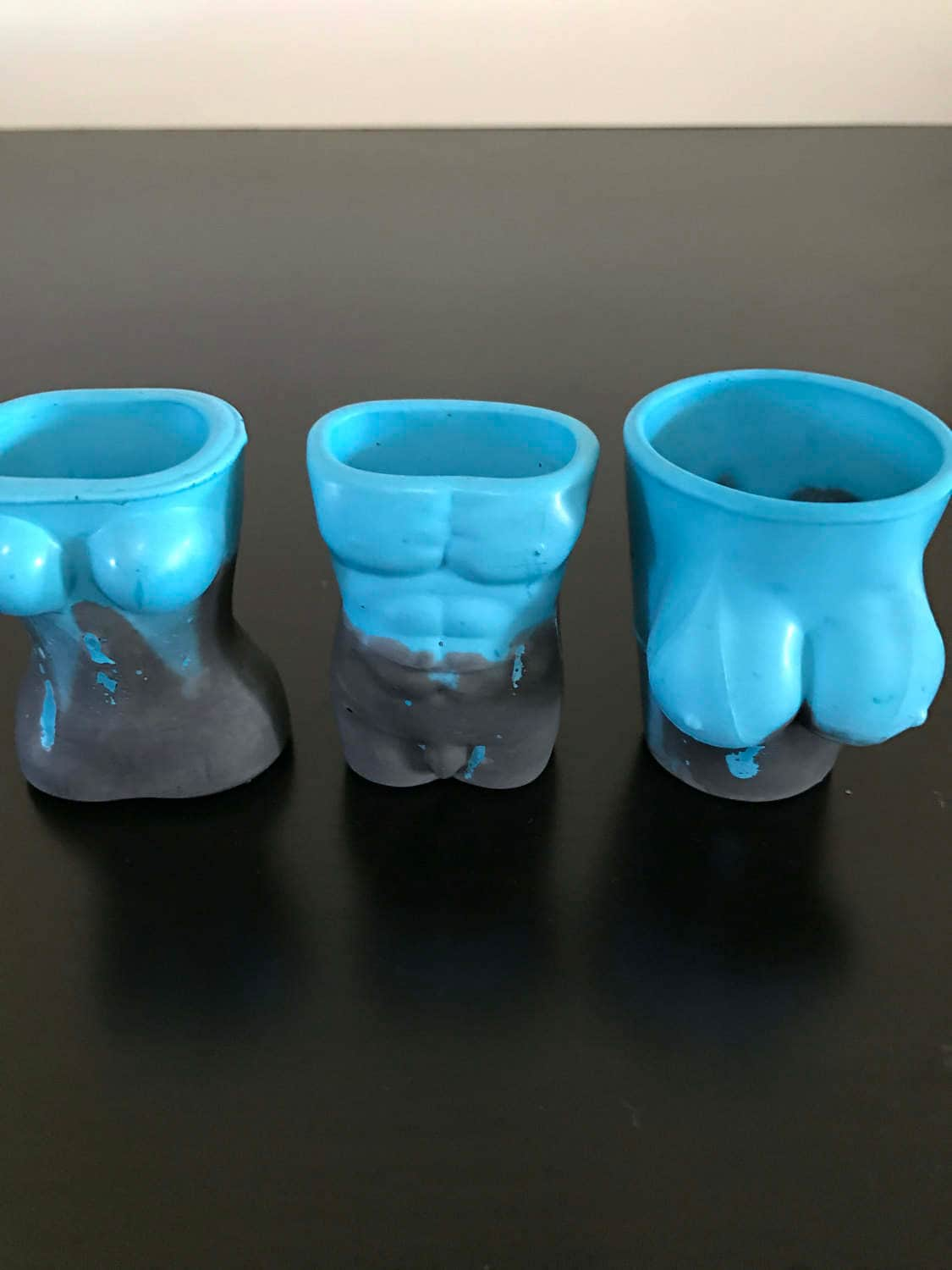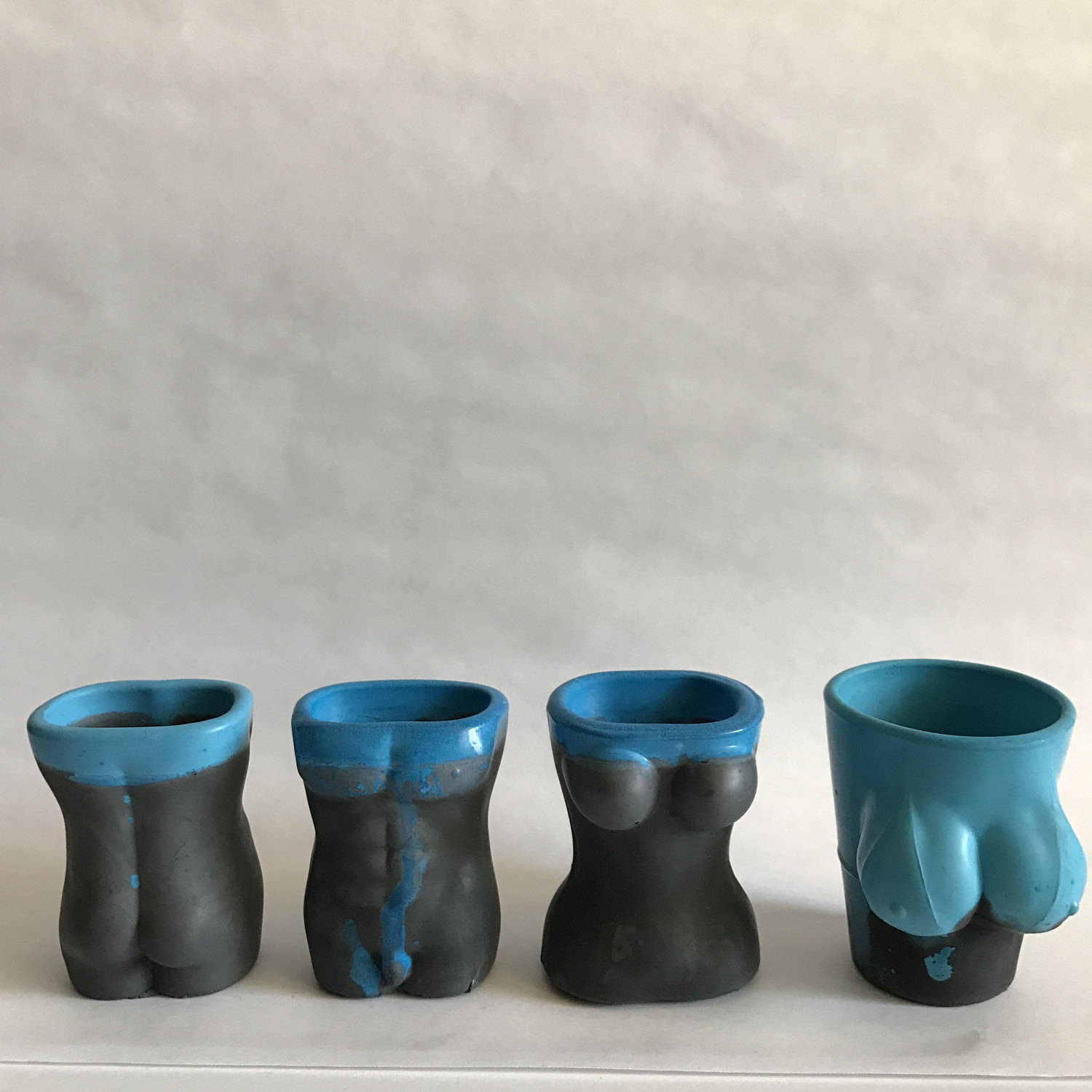 Check out the PeaboShot Vega$! Each pot is unique from the mold it's made from. We newly introduced a turquoise / blue color to the cement, that is permanent and will not wipe or scratch off. There is a variation in color and location of color due to the batch and artists discretion. The measurements vary, but the general sizes include 2.25" tall x 1.8" wide. The Peaboshots look great lined up together on a window or grouped together in the middle of a table. (sizes may vary slightly) Opening size is big enough for an x-small succulent. Pots are sold without plants. ***If you make a "male" and "female" order in the same checkout, we will include the large bust

Each unique PeaboPot is made completely by hand by the artist. Although, no two pots are alike, every pot is made with perfection to detail and quality. The cement is a high-quality cement, resulting in a smooth finish.

PeaboPots look modern, simple, and organic. PeaboPots make a perfect grab-and-go gift and they travel easily. They are unique and offer a perfect way to bring the outside in, or create a little garden on your patio or porch. The combinations of pot shapes and sizes are endless. Succulents love the pots, but so do any other plant you fill your pots with: Herbs, cacti, flowers, moss, the possibilities are endless.


Some pots look different shades of gray?

A black concrete dye is added to some pots to create different color. This is for aesthetic reasons, and does not bleed off the pots. The pots can look different when excess water is provided and will turn to the natural color of the pot when dry. We think the organic whites and grays in the pots are bold enough to stand alone in making a dramatic statement. It makes our pots stand out.