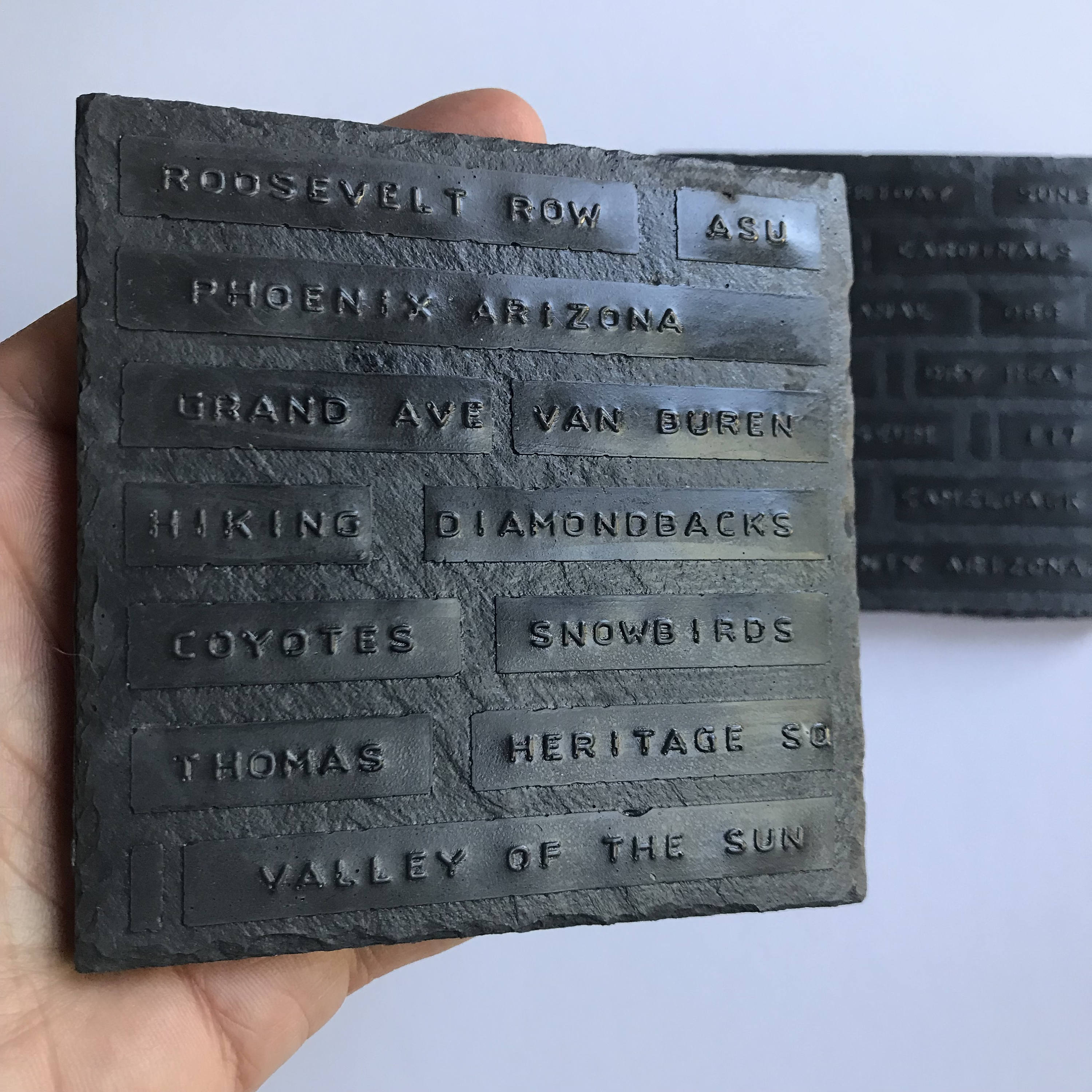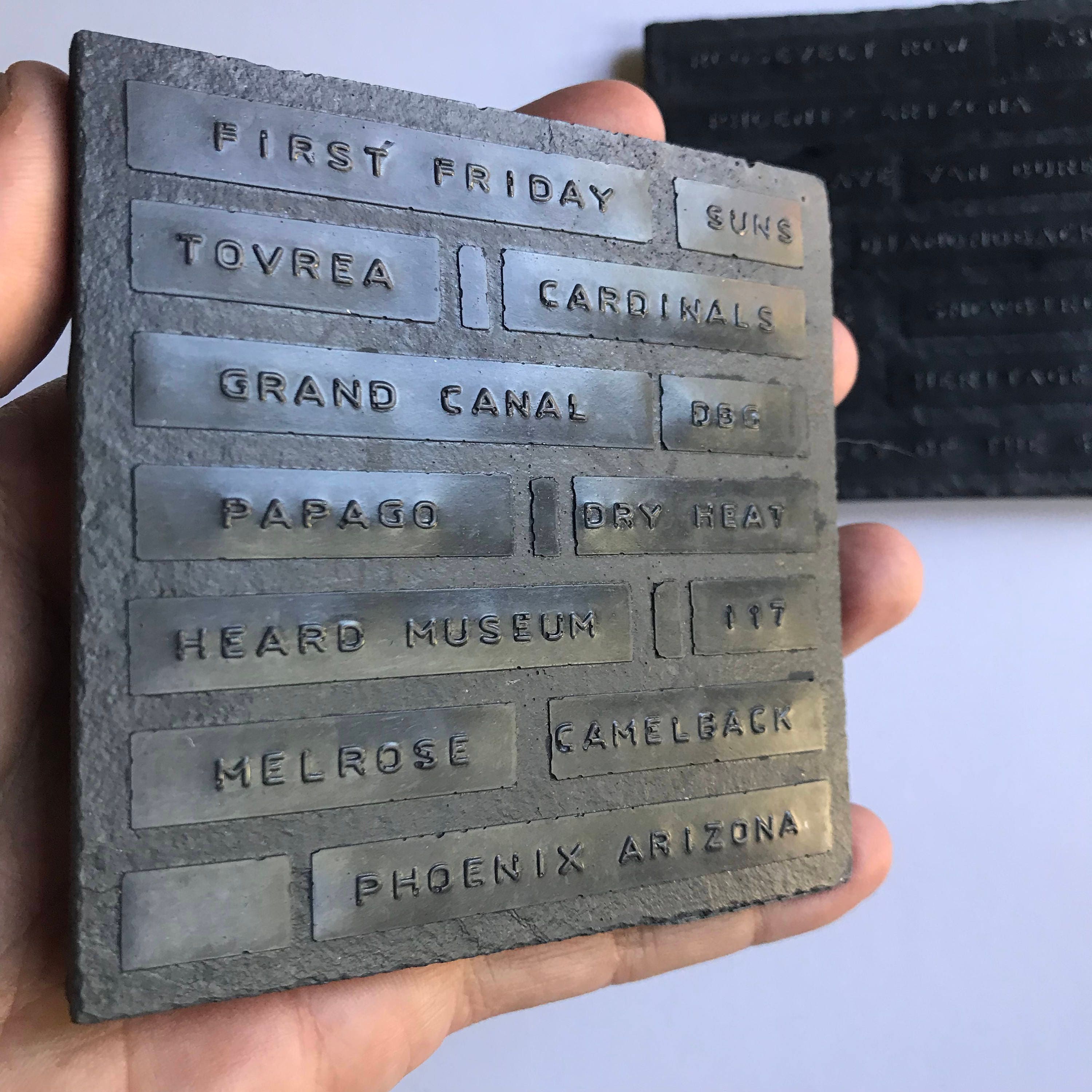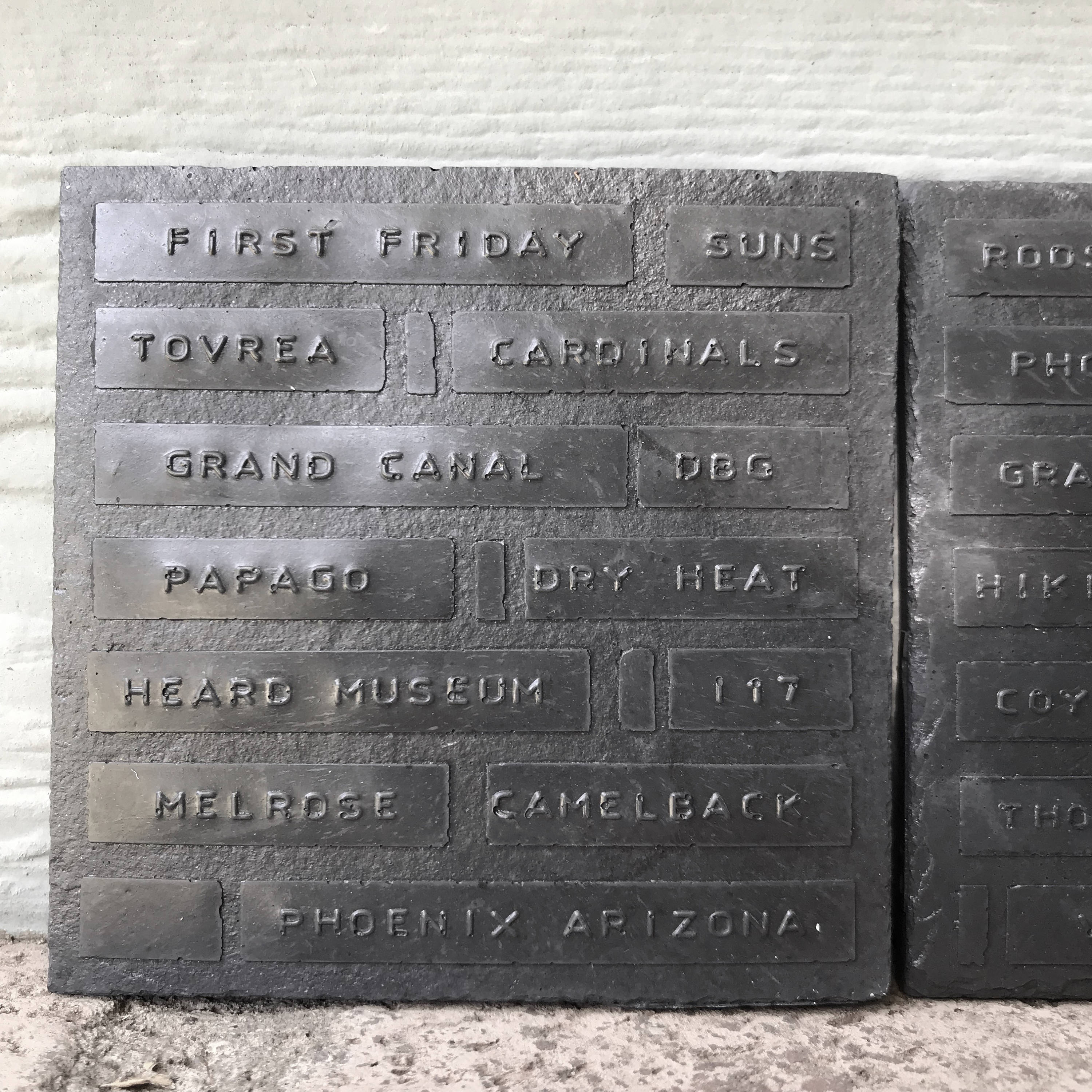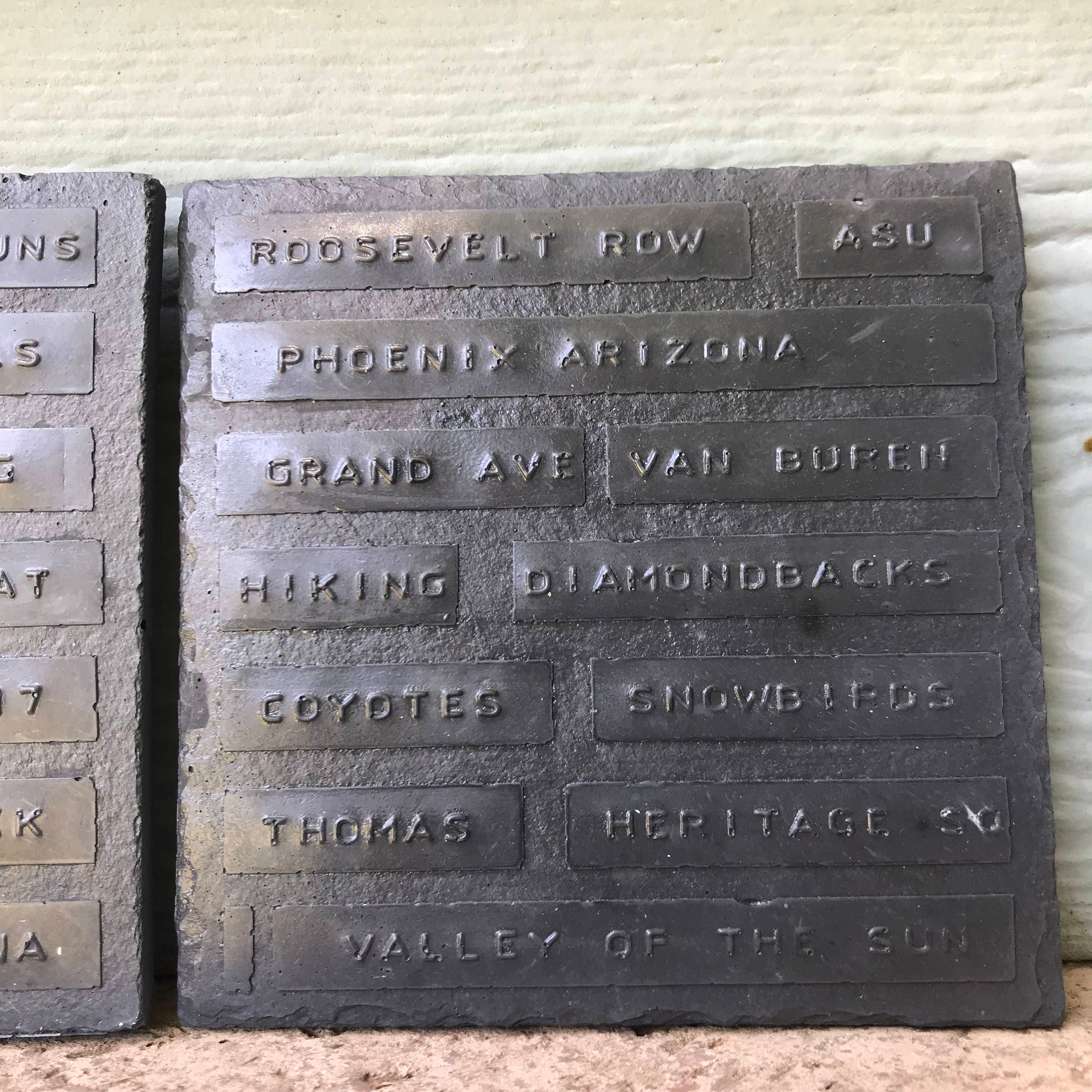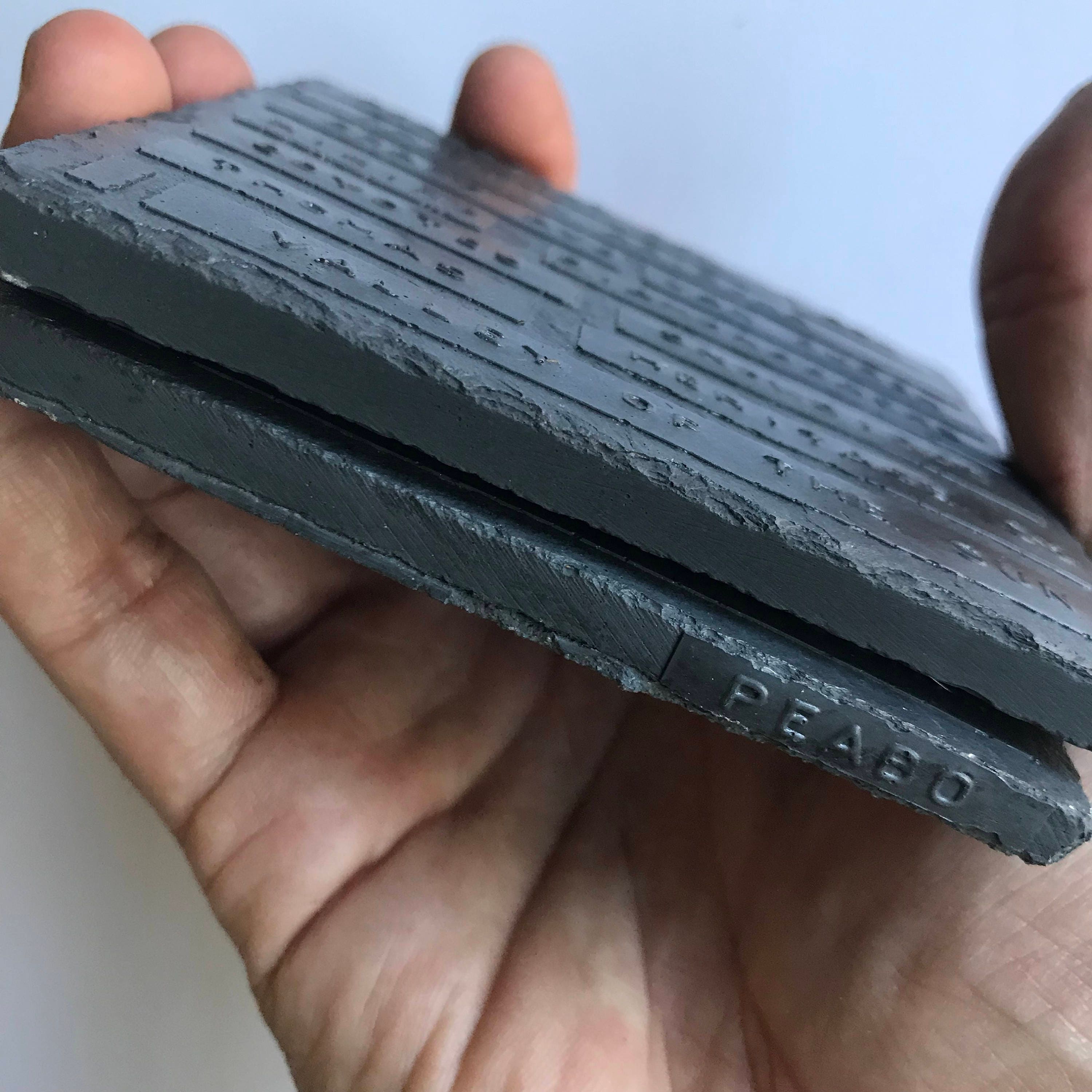 The perfect locally made gift for the Phoenix AZ lover.

Check out our new coaster/tile set of our great city, Phoenix AZ. Each tile is cast in a high quality cement with a
Peabo tag on side. PeaboTiles are made locally, and make a perfect gift for anyone who loves Phoenix AZ. Each tile surface is coated with an acrylic water-based sealer. Perfect for a desktop, coaster, or shelf piece.

Each tile/coaster is labeled in our signature Imprint design using our vintage 80's label maker of the most iconic streets, locations, and landmarks in the Phoenix Valley. From major Central Phoenix Roads to Historic Landmarks, each tag reminds you of how awesome and diverse our city really is. Perfect gift for anyone that lives here or used to live here as a keepsake to remember our hometown, Phoenix AZ.

Tile - #Phoenix Arizona #Camelback #Melrose #i17 #Heard Museum #Dry Heat #Papago #DGB #Grand Canal #Cardinals #Tovrea #Suns #First Friday

Tile - #Valley Of The Sun #Heritage Sq #Thomas #Snowbirds #Coyotes #Diamondbacks #Hiking #Van Buren #Grand Ave #Phoenix AZ # ASU #Roosevelt Row

Measures 3.75" x 3.75" x less than a CM wide. (sizes may vary slightly) A protective pad is adhered to the bottom

Approximate weight .5 lbs.



Each piece is hand crafted in the artist's studio in Phoenix, Az. Imperfections, bubbles, variations in color are normal and part of making each piece truly unique. A PeaboPot original.


Shipping within United States only. 6 dollars shipping and 2 dollars for each additional.