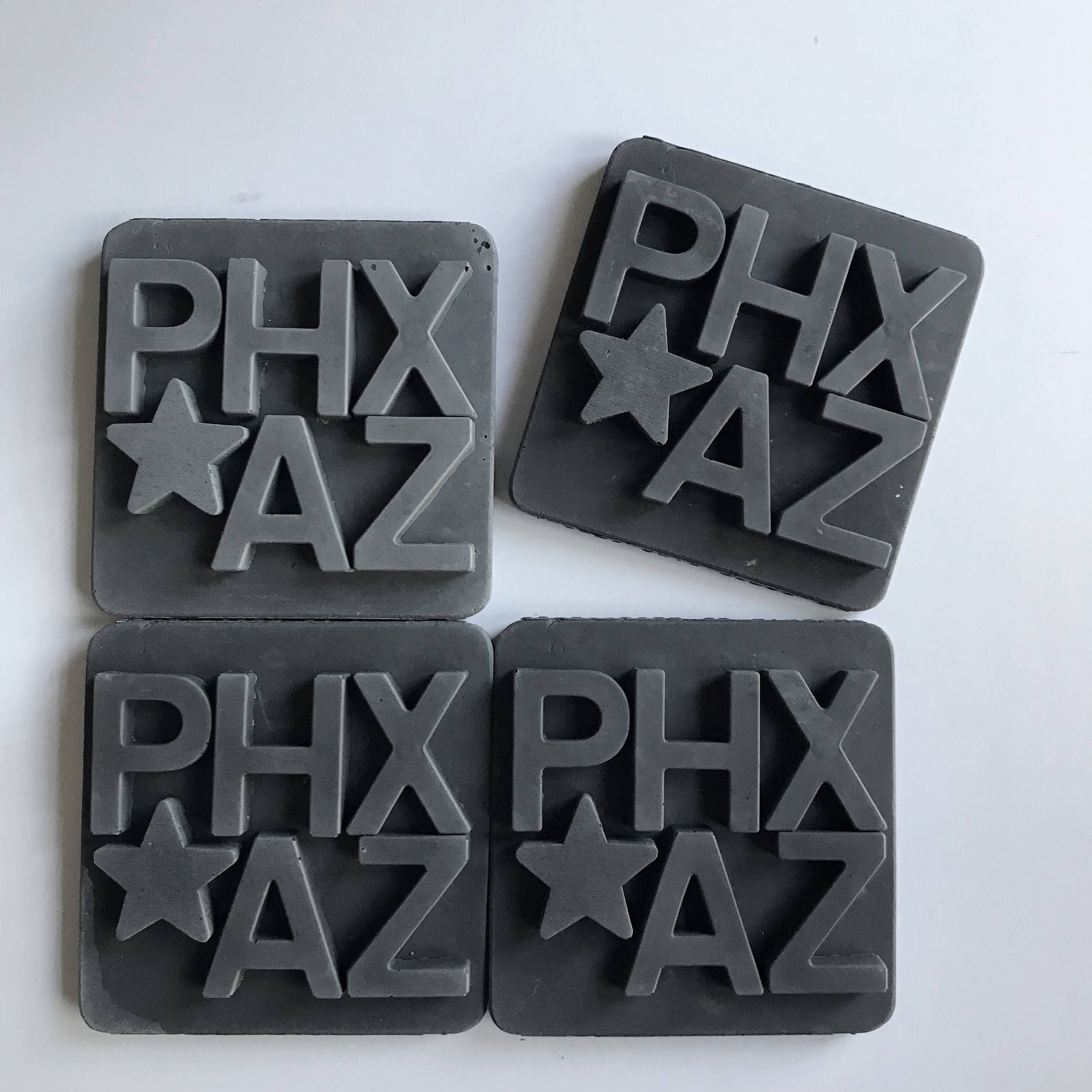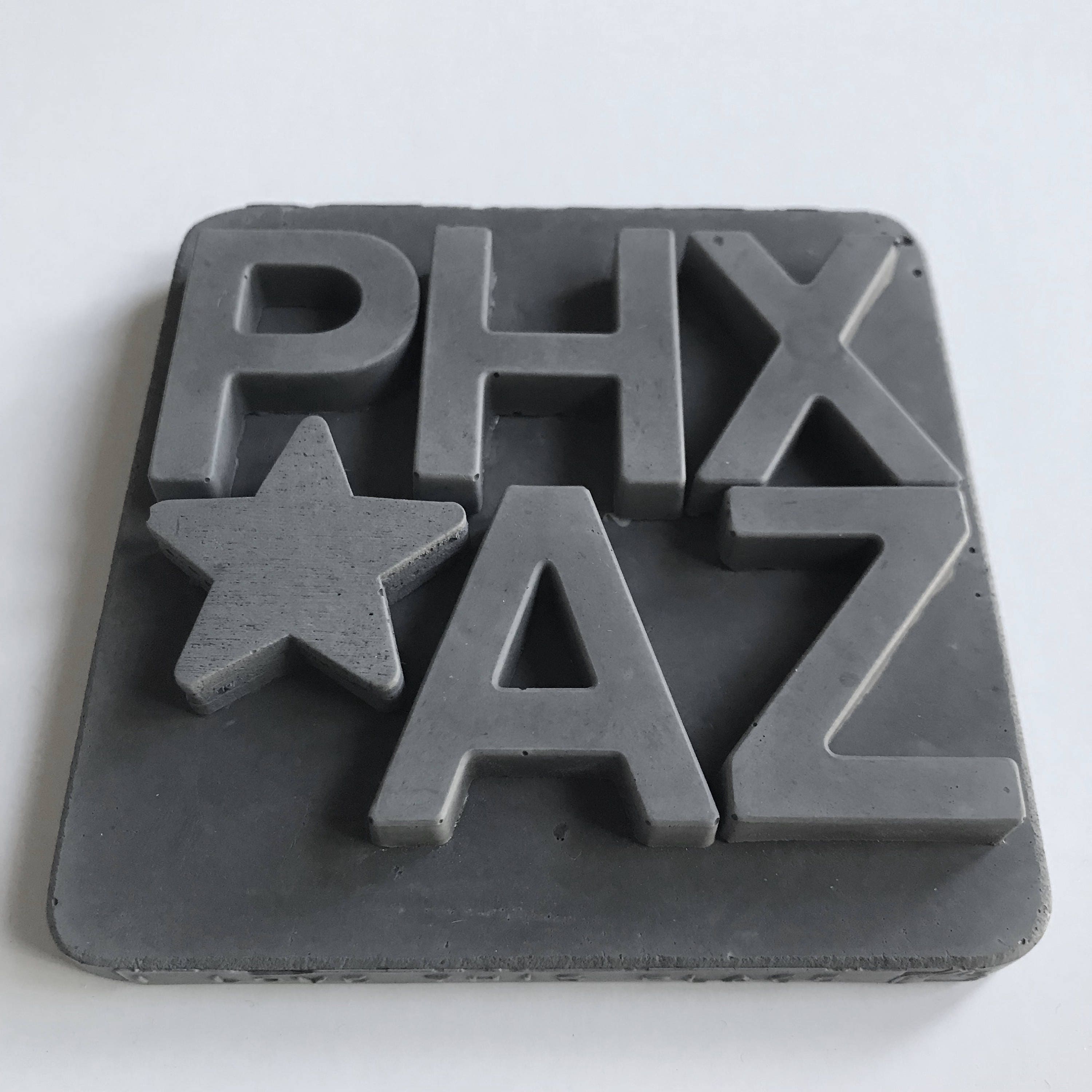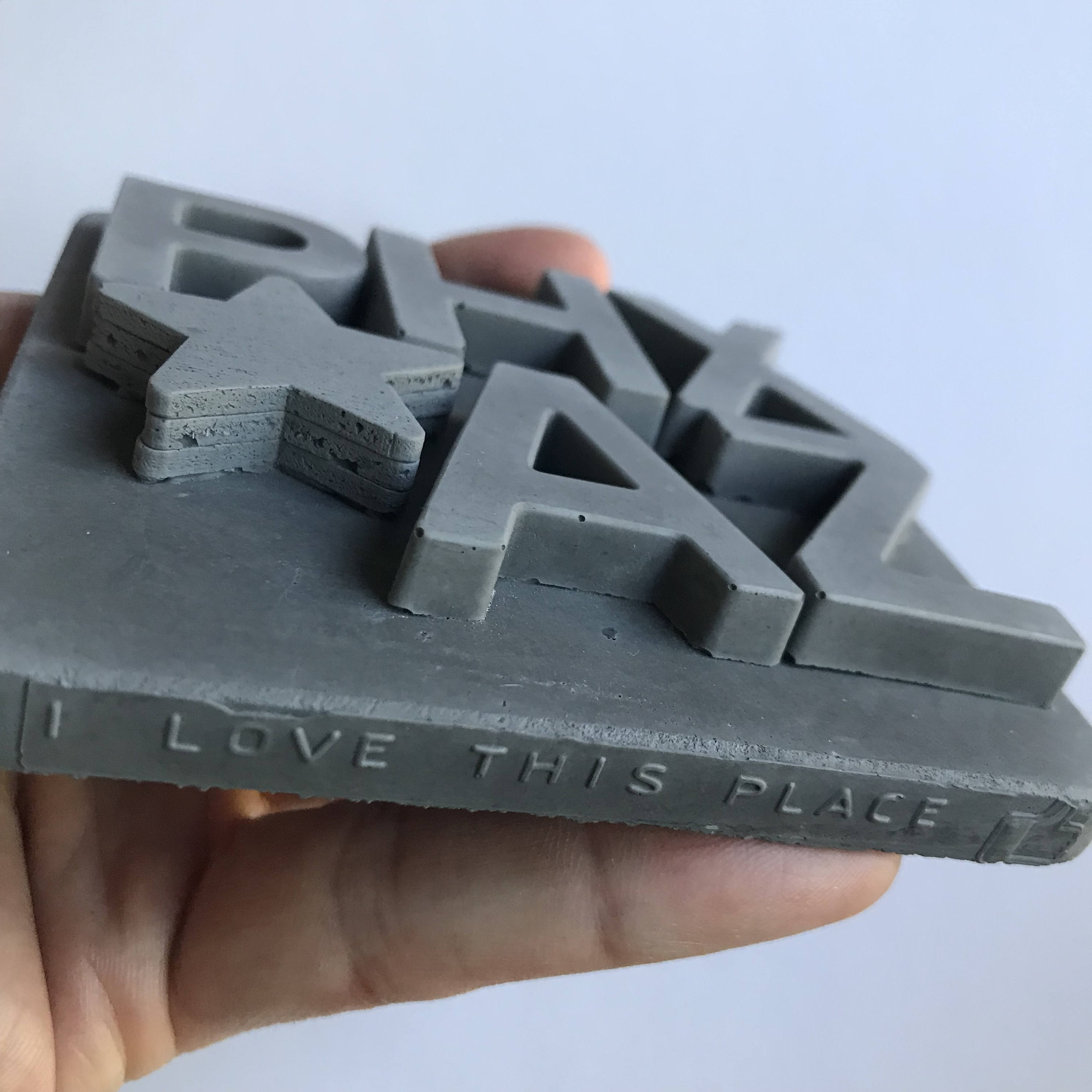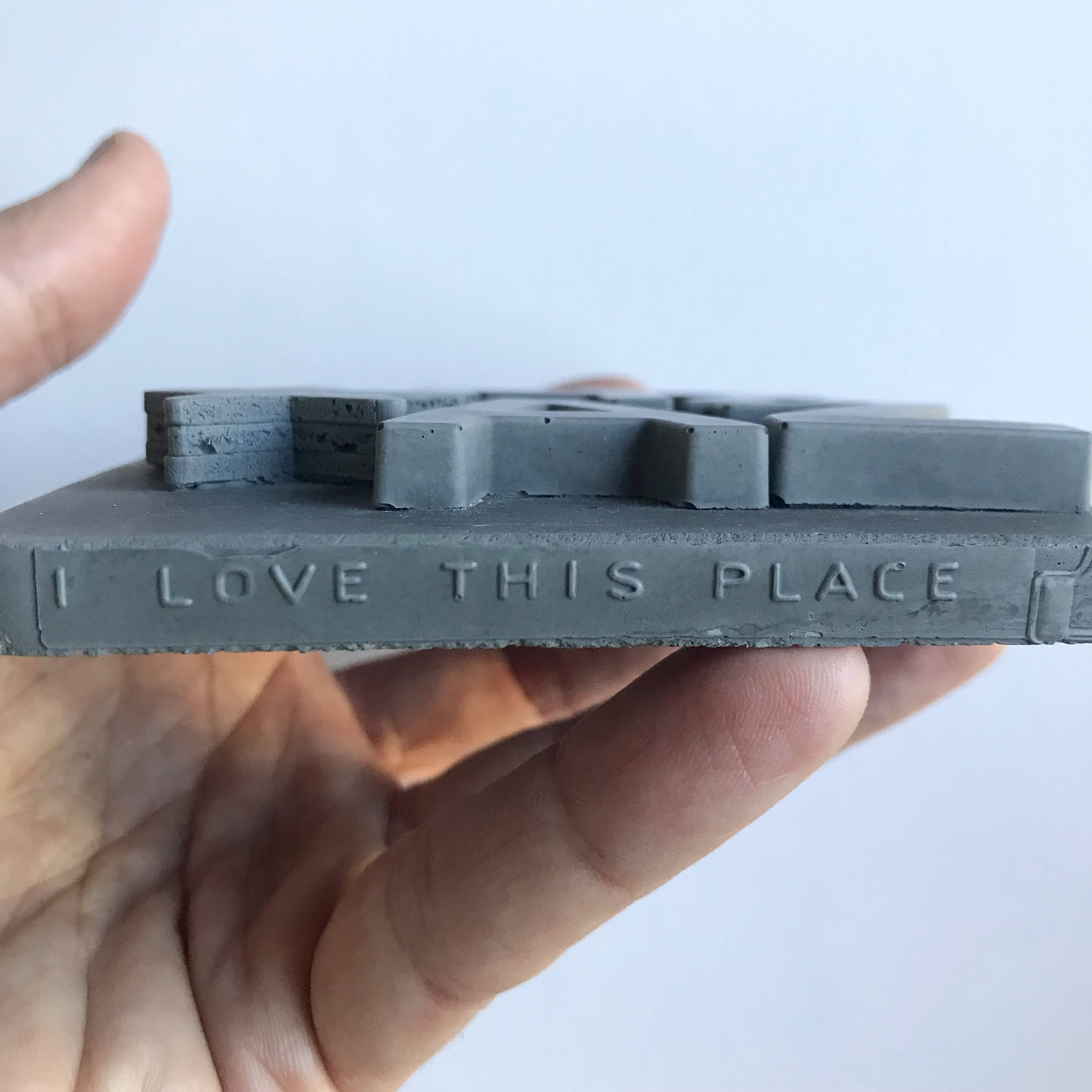 The perfect locally made gift for the Phoenix AZ lover.

Check out our new 3d tile featuring our great city, Phoenix AZ. Each tile is cast in a high quality cement with a
Peabo tag on side. PeaboTiles are made locally, and make a perfect gift for anyone who loves Phoenix AZ. Each tile surface are also coated with an acrylic water-based sealer. Perfect for a desktop or shelf piece.

Measures 3.75" x 3.75" x .75" wide. (sizes may vary slightly) A protective pad is adhered to the bottom

Approximate weight .5 lbs.



Each piece is hand crafted in the artist's studio in Phoenix, Az. Imperfections, bubbles, variations in color are normal and part of making each piece truly unique. A PeaboPot original.


Shipping within United States only. 6 dollars shipping and 2 dollars for each additional.